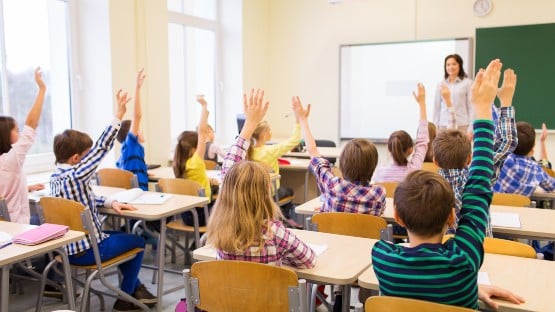 Freedom Virginia's mobile billboard tour will make stops in Leesburg, Henrico County, Newport News and Harrisonburg.
The "Show Us Your Values" tour will call on legislators to show that they value Virginia families over tax handouts to big corporations and the wealthiest Virginians.
The tour comes following Governor Glenn Youngkin's call for legislators to return to Richmond to finish the budget. The session will likely be scheduled in June or July.
There are two budget proposals on the table: the Senate budget that invests $1 billion in public schools or the House budget, which contains $1 billion in tax cuts, mostly for corporations, according to Freedom Virginia.
The Leesburg stop will take place on Wednesday at 11 a.m. at the Loudoun Education Association Office at 19465 Deerfield Ave. in Leesburg.
Senator Jennifer Boysko (D-Herndon), Delegate Suhas Subramanyam (D-Ashburn), Delegate Irene Shin (D-Herndon) and Loudoun County School Board Member Atoosa Reaser will come together to call on budget negotiators and the governor to prioritize Virginia children and their education.
In Loudoun County public schools, the Senate budget would mean $34.6 million more for their school system, or $424 more per student. The increased funding would likely add 582 staff members to Loudoun County schools including support staff like counselors, social workers and nurses.