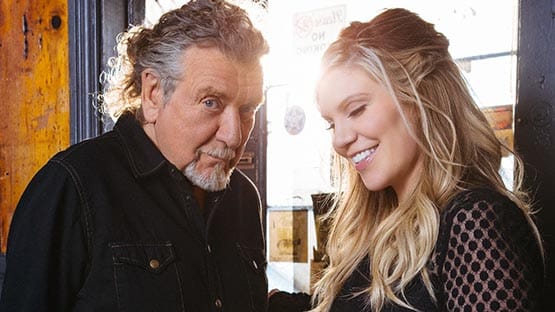 Robert Plant and Alison Krauss bring the "Raising the Roof" tour to the Atlantic Union Bank Pavilion in Portsmouth on May 17 at 8 p.m.
The tour will also feature special guest JD McPherson.
"These are songs that have gone into our hearts way back in time but got lost in the twists and curves of the passing years," said Plant. "You hear them and you go 'Man, listen to that song, we got to sing that song!' It's a vacation, really – the perfect place to go that you least expected to find."
The recording of "Raise the Roof" was completed just weeks before the world went into lockdown, after which the two singers were separated by an ocean for 18 months. Now that they finally feel ready to put this music out into the world, they're making plans for a tour that fans have been waiting to return for more than a dozen years.
"It's time to think about walking on the stage again and having that feeling of being just a little bit nervous," said Plant. "And that's really the thing that we both live for – that walk from the side of the stage to the microphone. That's the longest journey, because it lasts a lifetime."
With "Raise the Roof," Plant and Krauss take the next step in a project that offers them creative rewards unlike anything else.
"It's such a far cry from everything I've done before," said Plant. "I love the whole kaleidoscope of music that I've explored, but this is a place where you can think within the song, you can decide how to bring home an emotion. It's another blend that we've got, and long may we have more of them."
Tickets are available at Ticketmaster.