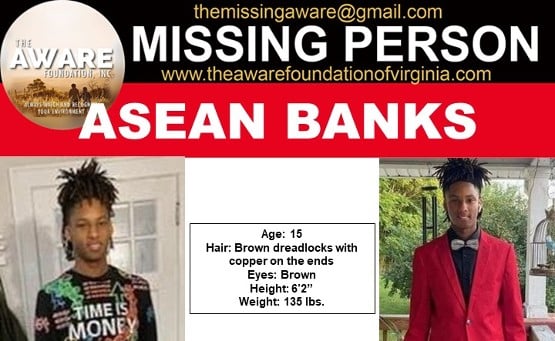 Update: Friday, 2:11 p.m. Asean Banks has been located and is safe, according to a report from The Aware Foundation.
The Roanoke Police Department is searching for a missing 15-year-old.
Asean Banks was last seen at his home on Madison Avenue in Roanoke at approximately 10:30 p.m. on Thursday.
According to a report from The Aware Foundation, Banks called some of his friends and erased his call history and left his house without his phone.
He was last seen wearing a light and dark grey marbled-colored shirt with possibly blue sweatpants. He is also wearing a boot on his left foot due to an injury.
If you have any information on his whereabouts, contact the Roanoke Police Department at 540-853-2212.