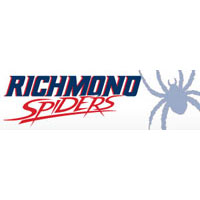 The University of Richmond athletic department has announced the five name candidates for the men's basketball team's live spider mascot. Fans will now have the opportunity to vote on their favorite name for the only spider mascot in NCAA Division I athletics.
The name choices are:
Ocho, Tarrant, Webra, Alley-Oop and Annette
The choices were culled from extensive fan suggestions over the last several weeks. Fans have a number of ways to vote for their favorite name for the spider, which will be announced at the Davidson home game onJan. 17.
An online vote is available on this page. Fans can also submit their vote through the official Richmond Athleticsfacebook and twitter accounts.
The men's basketball team originated the idea of adopting a live spider, working with the Richmond biology department over the summer. While the Spider makes appearances at home men's basketball games on the court, she spends most of her time with caretakers on campus, including professors, staff and Richmond students.
The Spider is a year-old, greenbottle blue tarantula, native to Venezuela, but bred in captivity and transported to Richmond from a breeder in Utah.
Currently clocking in at 3.5 inches long, the spider eats three to four gut-loaded crickets once or twice a week. A staff member and student interested in animal care primarily watch after the spider, feed her and transport her to and from basketball games.