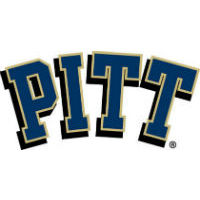 Q. I just want to know what are your thoughts about taking on Syracuse this year?
PAUL CHRYST:  Well, you know, we've had a couple great battles with them the last two years, and certainly looking forward to that game.  I think that game is a big game for us.  It's big for our fans.  But I think Scott does a heck of a job.
Last year was a close one.  We were able to win — glad to be able to get them to our place, but a lot of respect — they have a great program, a lot of great tradition, but looking forward to it.  But a lot ways to go before we get there.
Q.  Like Syracuse, this is your second year now in the ACC.  For you, it's been last year in the Big East to first year in the ACC.  Are you starting to feel more comfortable now?  Is your team more comfortable for the second go around?
PAUL CHRYST:  Yeah, I'd like to think that I'm more comfortable and doing a better job as a head coach.  I think our players, it's been good for them to have some continuity.  I appreciate what they've gone through in getting there, but I feel like we're — certainly don't have to go around the block again.
We have a couple opponents that we haven't faced but we've got some others that we're a little more familiar with, so it's a good thing.  Obviously got a ton of respect for the teams that we play, and certainly I knew of the reputations of the coaches in this league, but seeing it, week in and week out, and studying the films, even more impressed with that, and certainly the level of play, the players and the athletes in it, truly proud to be in this conference.
I've been telling a couple other people, as proud as we are to be members of the ACC, our goal and objective is to make an impact on it, and we're certainly not there right now.  But I love the way the guys are working and approaching to try to get to that point.
Q.  Two different questions:  First with Tyler Boyd and how much you feel he can lead this offense and be a leader overall, and then secondly, you said the team has some work to do, but just how you define Pitt right now?
PAUL CHRYST:  You know, answering your first one with Tyler, you know, obviously impressed with him.  I know he's appreciative, doesn't take it for granted, but the first year that he had.  He is a guy that our players are going to look to, and he needs to be a leader.  It wasn't by accident.
Ray Vinopal was here and that was one of our seniors, and then Tyler, and that's kind of who we are as a team.  We've got some excellent seniors and need their leadership, but we've also got a large number of first and second year guys, and we also need them to grow up.
Tyler is one of many young guys that need to be able to step up into a leadership role, as well as — the best way he can lead is continue to be productive.  I love the way that he approaches the game and the type of teammate that he is.   If we're going to be good, if you look back at the end of the year and we've had some success, Tyler, my guess, is going to be a big part of that.  What was the other part of the question?
Q.  How would you define Pittsburgh right now?  Just your vision of the team in this moment?
PAUL CHRYST:  Well, you know, I've never been one to be the guy that announces who we are, what we are.  That's for others.  I know where we want to go, and our players know that.  But I do like the way that this group has been working.  I like their approach.  I like the mindset that they have at it.
But we're in a place, I feel fortunate to be at Pittsburgh.  You talk about a school with unbelievable football tradition and a city that absolutely — it's a great sports town but a heck of a football city.
High school football is big on Fridays.  Obviously the Steelers are big on Sunday.  We want to be a team that reflects the city and reflects the University and the tradition of a great University.  I want the ex-players to be proud of Pitt and Pitt football, and I know they certainly are proud of it.  But that's where we want to go, and that's what I mean, we're not where we want to be.  But I sure appreciate and enjoy going through and facing that challenge with this group of guys and for every challenge there's an opportunity.
Q.  One of your young players, Chad Voytik, I got to meet him when he came on a recruiting trip to Clemson, so whatever it is, he seems to have it.  How big was the bowl game for him and being able to lead your team back to victory and now building off of that going in and competing this season?
PAUL CHRYST:  Yeah, I think that certainly any experience is helpful, but then to have the experience of the game being in the balance — what I appreciate as much from the bowl game was our underclassmen truly wanted to win that for the seniors.
And our seniors — interesting hearing them talk afterwards — our seniors wanted to do it for the underclassmen.  For that group of guys, for us, that was a big game, and then for Chad to be able to step in and perform the way that he did, it was big for our team at the moment, but I think it's also great for his confidence.   It was great for me to see those things that you don't see in practice, how someone handles the pressure of a game and the physicalness of it.
Certainly, I thought it was a really good starting point for him, and I appreciated the way that he's approached the off-season, spring ball, and certainly this summer, and therefore that's one of the reasons why I'm really excited for fall camp.
Q.  You talked about getting the city behind the program, having the alums behind the program, and in the spring there's not much there other than a spring game to do that, yet you made the calculated decision to pass on that.  Just wondering what the benefits were and if you're still good with what you've got from handling it the way you did?
PAUL CHRYST:  Yeah, and I think that it fits for where we're at and for what's going on in the city, and it's not to say that we don't value or minimize the support.  We had a nice day, four people actually probably have more interaction with the players, and yet I think that because we're a young team and probably still will be for a couple years here, hopefully we get done with that and those guys progress and move through it.
But it just fit that we had to maximize, I think, all 15 of the spring practices, and I think we were able to do that and still have a great day for those that did want to come out and be around the team.   You know, when you do those things, it's probably as, if not more, beneficial for your players.  The interaction they get, the energy they get from being around kids and all that.   You know, right now I think it fits and it works for where we're at for the University.
I think people understand that it certainly isn't anything to — we're not taking something away from people as much as we're trying to give them something in what we did and also trying to do what's best for our team.
Our spring games and the spring games in the past, it's different than other cities.  It wasn't a big draw, and that's all right.  I wouldn't trade — I love and feel really fortunate to be a part of Pitt football and the University and our setup.  It's different than any other place, but it's pretty unique, and we feel really blessed to have that.   I think it fits.  It's not that we don't value and appreciate and want and need the support of everyone.
Q.  Ryan Switzer had a big day returning kicks against you last year, and I don't mean to single you out —
PAUL CHRYST:  Yeah, he did.
Q.  There were a veritable explosion of kickoff return touchdowns, 16 of them in the league, and most of them came from the Coastal Division, and they're just about all about.  How does that change the way you game plan every kickoff and every punt?
PAUL CHRYST:  You know, and we were able to — when we played them, we knew about it, and that's the thing.  You'd think I'd have a better excuse if I didn't know, but he obviously was a huge factor in our game.  You talk about it all the time with your players and the importance of it. We were able to get one in our bowl game from Tyler Boyd, and that's the thing, special teams are important to us.  I don't think we were as good as we need to be on special teams, and not just in that game, but also I think he's a pretty special player.  You've got to give him credit, and obviously was able to do it.  Those are not easy to do, and the run that he did was pretty phenomenal.
Certainly, it brought up — for our guys and our approach, it's an area we've got to be better.  I think one of the things about this league is it is really competitive, and you're going to be in a lot of close games, and you take a look — that was one thing that Duke did a heck of a job last year is winning a lot of those close games.
And so to win close games you've got to put yourself in a position at the end of them to be able to have a chance to win them, and then you've got to make plays to do that.  I think that's the great thing about the game.  And you've got a team when you can win those close games, and special teams certainly is a huge momentum swing and a big factor.  We need to be better at teams, but I think it's also a pretty special player that we went up against.