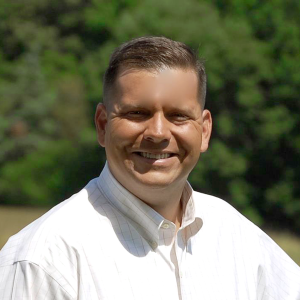 Fifth District Congressman Tom Garrett was reportedly considering dropping out of a possible re-election race, only to declare a day later in a rambling press conference that "too darn much is at stake" as he affirmed his commitment to run in November.
Now, new questions surround Garrett in a Politico article that might explain the odd public back-and-forth.
The article cites four anonymous former staffers who described a dysfunctional office situation that had staffers and interns running personal errands for Garrett and his wife, Flanna, including picking up groceries, chauffeuring Garrett's daughters to and from Washington to their home in Scottsville, even dog-sitting.
The staffers said they feared losing their jobs if they refused the Garretts' requests, and raised issue with senior staffers.
The situation eventually boiled over, according to the article, to the point that Garrett's chief of staff, Jimmy Keady, upset over what he viewed as a pattern of misuse of official resources by the congressman, abruptly resigned on Tuesday night.
On Wednesday, reports began to circulate to the effect that Garrett was telling people that he was not going to run for re-election, before he called a press conference for Thursday in which he indicated his plans to remain in the race.
A Garrett spokesperson declined to address the allegations to the Politico article, raising issue with the fact that the sources for the article were unnamed.
Impacts?
Garrett, a one-term Republican, was elected to represent the Fifth District in 2016, replacing Robert Hurt, a Republican who had served three terms in the seat after defeating one-term Democrat Tom Perriello in 2010.
Democratic Party nominee Leslie Cockburn has run laps around Garrett on the fundraising front, bringing in more than $715,000 for her campaign, nearly $300,000 more than Garrett, according to campaign-finance reports on file.
The fallout from the strange week for Garrett could boost Cockburn heading into the summer, which is largely a silent part of a campaign cycle focused on fundraising, door-knocking and mobilizing for the fall.
The Fifth is still a leans R district, but Perriello's success in 2008 isn't that distant a memory, and the 2018 cycle is starting to resemble 2008 in terms of a blue wave that seems to be coming ashore.
Column by Chris Graham