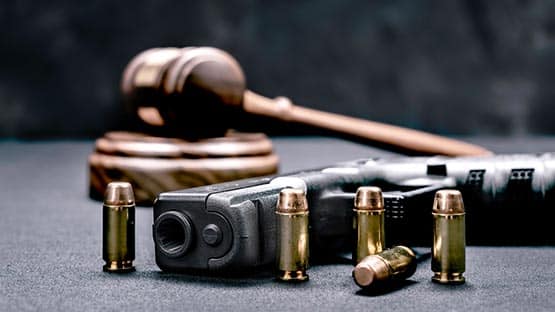 A Norfolk jury convicted 21-year-old Ziontay Brian Ricardo Palmer on Friday of the 2021 mass shooting in the Young Terrace neighborhood in Norfolk.
Palmer was found to have committed the aggravated murders of three women, and the malicious wounding of his then-pregnant girlfriend and one of her neighbors.
According to court documents, Palmer, then 19, was dating 19-year-old Angel LeGrande and, for a short time, had been living at her Young Terrace apartment along with her mother, 45-year-old Nicole Lovewine, and Lovewine's partner, 42-year-old Detra Brown.
LeGrande was several months pregnant with Palmer's child.
The day before the shooting, on Nov. 2, 2021, LeGrande told Palmer that she was aware he was seeing other women and that she was willing to raise their child without him. LeGrande told Palmer to leave her home, and a relative picked him up.
Around 6 p.m. on Nov. 3, 2021, that same relative drove Palmer back to Young Terrace.
As Palmer was arriving in the neighborhood, he spotted LeGrande and Lovewine and exited the relative's vehicle near the intersection of Nicholson Street and Whitaker Lane. Almost immediately, Palmer shot both LeGrande and Lovewine from just a few feet away.
Brown and a neighbor, 44-year-old Sarah Elizabeth Costine, ran from their apartments to help the two women. As Brown and Costine were rendering aid, Palmer ran up, stood over them, and shot them as well.
Another neighbor, 39-year-old Shazelle Dixon, ran out of her apartment after hearing the gunshots to check on her children who had been playing outside.
Palmer shot Dixon after she witnessed him shooting Brown and Costine, then he fled the neighborhood toward Brambleton Avenue.
Lovewine and Brown were both shot multiple times in their heads and torsos. Costine was shot once in the chest. All three women were pronounced dead at the scene.
LeGrande was shot once in the shoulder, and she and her unborn child survived.
Dixon survived being shot in the face and chest, required multiple surgeries including jaw reconstruction, and continues to experience nerve damage from a bullet lodged in her spine.
As Palmer fled, he discarded his black and silver handgun and some articles of clothing, including a brown hoodie and a pink backpack. Palmer then got into a woman's SUV that was parked nearby and unsuccessfully asked the woman seated inside to drive him away from the area.
Norfolk Police officers first encountered Palmer — who had not yet been named a suspect in the shooting but matched one of many initial descriptions of the suspect — moments after he was in the woman's vehicle while he continued to flee south on foot near St. Pauls Boulevard.
After patting Palmer down and running a background check on him that came back clean, officers decided not to further detain him.
In the hours after the shooting while she recovered in the hospital, LeGrande identified Palmer to investigators as the shooter.
After Palmer was named a suspect, Palmer turned himself in to the police operations center. He was charged with three counts of second-degree murder, two counts of malicious wounding, and five counts of the use of a firearm in the commission of those felonies.
Palmer's pink backpack was later recovered from the vehicle of the woman whom he asked to drive him away. Video evidence later recovered from Palmer's cell phone showed him, on the day before the shooting, wearing the same brown hoodie and holding the same black and silver firearm recovered from the crime scene.
In July 2023, the Commonwealth's Attorney's Office secured indictments from a grand jury against Palmer for three counts of aggravated, one count each of malicious wounding, aggravated malicious wounding, attempted carjacking and six counts of the use of a firearm in the commission of those felonies.
The office withdrew the charge of the use of a firearm in the commission of attempted carjacking after further evidence suggested that Palmer had abandoned his gun before encountering the woman in her SUV.
During the trial, Judge Robert B. Rigney dismissed the charge of attempted carjacking following the defense counsel's motion to strike.
On Friday, after about three and a half hours of deliberation following a three-day-long trial, the jury found Palmer guilty as charged of each count of aggravated murder, of aggravated malicious wounding, and of malicious wounding.
Palmer is docketed for sentencing before Judge Rigney on Feb. 2.