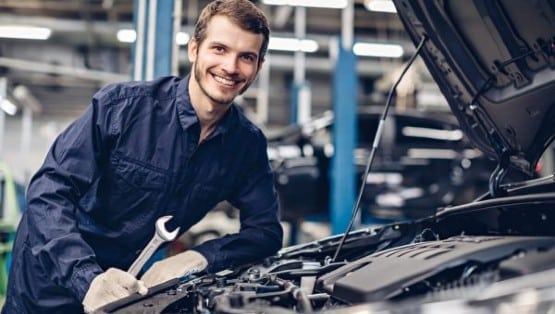 The Summer of Labor Strikes is officially the Fall of Labor Strikes as United Auto Workers entered their fourth day of striking today.
Auto makers and union members are talking, but are no where nearer to negotiations, as reported by the LA Times.
"We have a long way to go," and if the companies don't respond to the union's demands, "then we will escalate action," UAW President Shawn Fain said on NPR.
While the strike is limited to about 13,000 workers at three factories, General Motors, Ford and Stellantis, the successor to Fiat Chrysler, the threat of the strike spreading is a real possibility. As the strike reduces the amount of material needed at plants still open, auto makers are starting to mention that layoffs are possible.
With the fear of an economic fallout, the Biden Administration stepped up response. Treasury Secretary Janet L. Yellen hopes for a quick resolution, but said it is too soon to gauge the strike's effects.
"It's premature to be making forecasts about what it means for the economy. It would depend on how long the strike lasts and who would be affected by it," she said on CNBC.
Labor activism in 2023 has been driven by a strong labor market and high demand for workers, according to Yellen.
In public comments, President Joe Biden has expressed support for UAW and said workers have not received a fair share of profits made by automakers. He is sending two officials to Detroit to meet with both sides.
The UAW wants wage increases of 36 percent in the next four years, but the automakers offered 20 percent. Union members also want a 32-hour work week, but 40 hours of pay. Last week, workers worked out at a GM plant in Wentsville, Missouri, a Ford plant near Detroit and a Stellantis factory in Toledo that produces Jeeps
Hollywood writers and actors remain on strike, 150 Starbucks locations started to strike, and walkouts were narrowly avoided at United Parcel Service.
Related stories:
Labor strikes: An American tradition makes a comeback in the 21st Century – Augusta Free Press