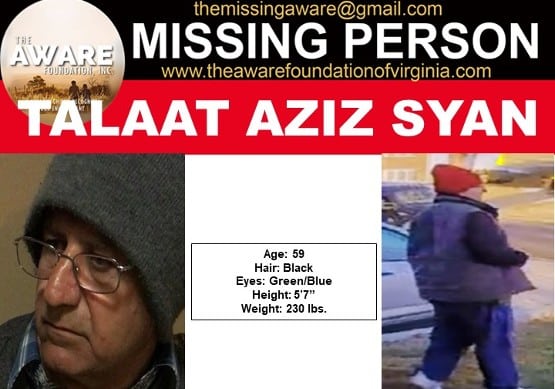 The Prince William County Police Department is asking for the public's help locating a missing 59-year-old male.
Talaat Aziz Syan was last seen leaving his residence on Botsford Road in the Manassas area of Prince William County on Monday at approximately 8:30 a.m.
He is nonverbal and has paralysis on the right side of his body.
Syan is believed to be in need of assistance which qualifies him as endangered.
He was last seen wearing a gray vest, black long-sleeve shirt, blue sweatpants, and white shoes.
Anyone with information regarding the whereabouts of this person is asked to contact Prince William County police at 703-792-6500 or your local police department.