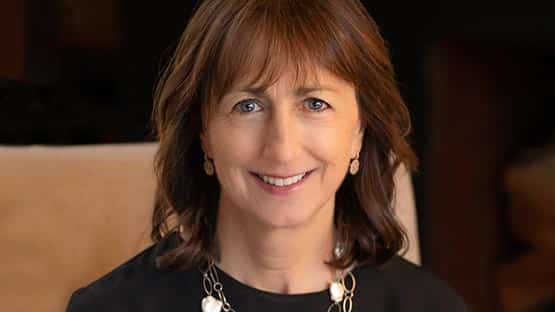 New Dominion Bookshop will host a book talk and signing with author and Mind & Life Institute president Susan Bauer-Wu on Saturday, June 24, at 4 p.m.
The Charlottesville-based Bauer-Wu will be speaking about her new book, A Future We Can Love: How We Can Reverse the Climate Crisis with the Power of Our Hearts and Minds from Shambhala/Penguin Random House.
This in-person event is free to attend and open to the public.
When the Dalai Lama and Greta Thunberg spoke for the first time in January 2021, millions of people around the world took notice. In the book, A Future We Can Love shares inspiration from these two great figures, generations apart, bringing them into dialogue with cutting-edge climate scientists, activists and spiritual and indigenous leaders to start a world-changing conversation.
Readers embark on a four-part journey toward active hope in the face of the climate crisis: from knowledge of climate feedback loops, through the capacity for change, to the will that is needed and the actions we can take.
Bauer-Wu is president of the Mind & Life Institute, cofounded by the Dalai Lama to bridge science and contemplative wisdom to better understand the mind and create positive change in the world.
Prior to joining Mind & Life in 2015, she was the Kluge Professor in contemplative end-of-life care and director of the compassionate care initiative at the University of Virginia School of Nursing, as well as associate faculty in the religious studies department.
An avid gardener and hiker, she has a deep concern about the care of our planet and is committed to policies and personal actions to ensure a future we can love for our children and grandchildren.
New Dominion Bookshop is located at 404 E Main St. in Charlottesville.
For more information, visit ndbookshop.com.