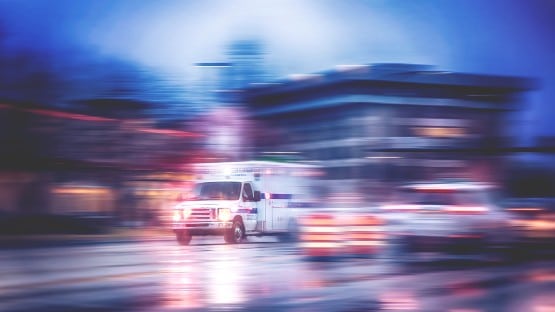 A Gordonsville man died at the scene of a two-vehicle crash on North Madison Road in Orange County on Sunday.
According to Virginia State Police, a 2002 Nissan Frontier driven by Jeffrey S. McDaniel, 57, of Gordonsville, was traveling south around 9:30 p.m. when it rear-ended a 2016 Honda Civic. The Nissan continued off the right side of the roadway and collided with a building.
McDaniel died at the scene of the crash due to his injuries. The driver of the Honda, a 19-year-old female from Orange, was not injured in the crash.
A medical emergency is considered a factor in the crash.
The building was unoccupied at the time of the crash.