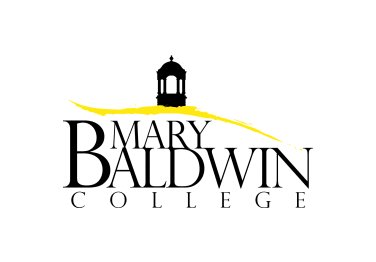 As one of the college presidents attending today's White House College Opportunity Day of Action, Pamela Fox is putting Mary Baldwin College on the national stage with a commitment to support minority women in stem fields.
The event — a follow-up to President Barack Obama's higher education summit in January 2014 — will focus on building networks of colleges to promote degree completion, invest in high school counselors as part of the First Lady's Reach Higher initiative, create "K–16" partnerships to foster college readiness, and increase the number of college graduates in stem fields.
It is the latter area of focus where MBC has been selected to serve as a model for other institutions of higher learning. The opportunities available at MBC serve a wide range of minority women including young women who graduate from college as young as 16, older women returning to college, first-generation women, and women commissioning into the military.
"Mary Baldwin's initiative is not only about degree attainment for underrepresented women in stem fields," Fox said. "MBC excels in empowering these women to exceed expectations and graduate in a highly advantageous and accomplished position. They have a demonstrated record of scholarly research in cutting edge areas proven through internships and presentations at national and international conferences. Most importantly, these successful women are committed to research that will have a positive impact in the future."
MBC's commitment calls for the launch of a new initiative, Advance Achievement for Minority Women in STEM, which will support persistence, graduation, and preparation for graduate-level work. Through the initiative, MBC will provide scholarships, research collaboration opportunities with faculty mentors, and travel for participation in professional conferences. While 53 percent of this year's senior stem majors are minority students, the goal is to increase the total number of minority women graduating with majors in stem fields by 30 percent within a three-year time frame. Success is due in large part to faculty members who provide students in stem fields with the crucial ingredients for success, including extensive personal attention, focused academic support, and authentic research opportunities.
"Our science faculty has a most impressive record of mentoring, supporting, and conducting research with students, almost all of whom are women and many of whom are members of underrepresented populations," said Catharine O'Connell, vice president for academic affairs and dean of the college.
The initiative builds on the success of Mary Baldwin alumni and students in science and math, including Selma Elsarrag '14, who performed summer research with a faculty member investigating how a regulatory molecule called Arf6 influences cell migration in human breast cancer cells; Tenea Nelson '98, who earned her PhD at the University of Rochester and now continues her work at Stanford University; and Mwazomela Mbewe '16, who will present findings from her research on the oxidative destruction of plasticizers at the American Chemical Society national meeting this spring.
The Day of Action will be held at the Ronald Reagan Building and International Trade Center and will feature remarks by the President, First Lady Michelle Obama, Vice President Joe Biden, Director of White House Domestic Policy Council Cecilia Munoz, and Education Secretary Arne Duncan.