Virginia
Massive Virginia cocaine operation dismantled, ringleader sentenced to 27.5 years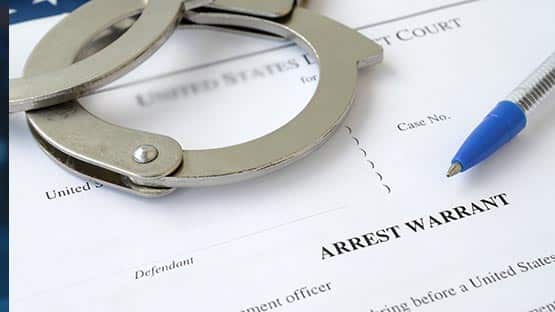 A narcotics supply chain was officially shut down this week in Central Virginia when a former Lynchburg resident and the ringleader of the operation was sentenced to 27.5 years in federal prison.
Jermel Lawrence Storey, 45, who most recently resided in Charlotte, N.C., pled guilty in July to conspiring to possess with the intent to distribute five kilograms or more of cocaine, possession with the intent to distribute and distributing cocaine, possession with the intent to distribute and distributing 500 grams or more of cocaine, and possession of a firearm (a short-barreled rifle) in furtherance of a drug trafficking crime.
The North Carolina source of supply, who conspired with dozens of others to distribute narcotics into the greater Central Virginia region, was held responsible for distributing more than 150 kilograms of cocaine into the Lynchburg area, a quantity valued at more than $4.5 million.
"Dismantling this massive narcotics conspiracy makes a significant impact on the entire Central Virginia area," said US Attorney Christopher R. Kavanaugh. "In collaboration with our federal, state and local law enforcement partners, my office continues its unyielding pursuit of criminals who traffic in drugs and guns and threaten the safety and security of our communities."
Lynchburg Police Chief Ryan Zuidema said the sentencing should send a clear message to those who prey on the community that their actions will be aggressively investigated and prosecuted to the fullest extent of the law.
"We know there is a clear connection between drug activity and violent crime, and this sentencing reinforces our community's unwillingness to tolerate either," said Zuidema. "The Lynchburg Police Department recognizes that this outcome would not have been possible without the assistance of our local, state and federal law enforcement partners."
According to court documents, between January 2016 and January 2021, Storey led and organized a widespread drug trafficking organization that imported large quantities of cocaine into the Lynchburg from Houston, Texas, through Charlotte, N.C.
After moving to N.C., Storey continued his drug-dealing conspiracy by directing his co-conspirators to meet him in Charlotte to collect the drugs and then to return to Lynchburg for sales throughout Central Virginia.
Storey possessed and used multiple firearms for protection and intimidation and made threats of violence to further his criminal enterprise, including using firearms on video calls and when people visited him in person in order to intimidate them. Additionally, when his co-conspirators did not comply with his demands, Storey threatened to harm them as well as their family members.
The Drug Enforcement Administration, the Bureau of Alcohol, Tobacco, Firearms and Explosives, the Lynchburg Police Department, the Virginia State Police's Central Virginia Drug and Gang Task Force and the Office of the Commonwealth's Attorney for the City of Lynchburg investigated the case.
Assistant US Attorneys Sean Welsh and Ronald M. Huber prosecuted the case.