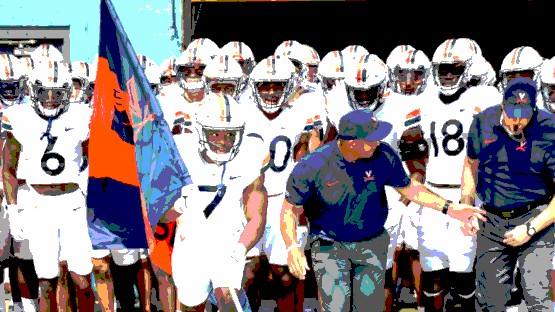 I've seen a lot of posts on social media from UVA fans saying they will not attend the JMU game because, they don't like the OC, or don't like the head coach, or this team is not very good, etc.
Normally, I would say that is their right.  But this home game is unlike any other home game in UVA history.
Every UVA student should be encouraged to attend the game. I believe the students only get a certain allotment of tickets, but if tickets are not sold out, then students should get those tickets. Three of their fellow students died, and they should honor them by attending the game.  Mike Hollins almost died going back to help his fellow students. They should show up to honor him.
The rest of the players on last year's team could have easily made the decision to transfer and start fresh. Instead, they stayed at UVA to help the healing and committed to the football program.
Anyone who is a UVA fan should attend the game to honor those three who were killed and Mike Hollins.
Put aside the other feelings about UVA football. The stadium should be full 30 minutes before kickoff. Put aside the tailgate party for one day. It should be a good football match up.
It is going to be a sad day if UVA runs out to a stadium less than full with a ton of JMU fans. I really hope that the media will strongly "encourage" UVA fans to buy tickets and sell out the game.
– Russell Marks, Concord, N.C.
---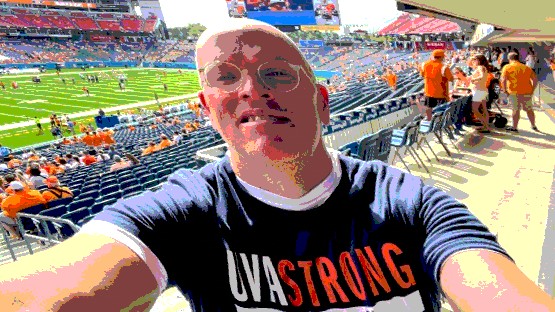 Russell, as usual, coming in with the high heat.
All of what he has to say here is on point. The reality is, unfortunately, that there just aren't that many UVA football fans any more that could fill up Scott Stadium.
Where we are now dates back to 2008, when the athletics administration turned people away with the reticketing policy that forced thousands of long-time season-ticket holders out of their seats in favor of wealthier donors, and a lot of those folks left and never came back.
Then the losses on the field started to pile up at the end of the Al Groh era and the Mike London era, which further eroded the fan base, to a point where we couldn't get a sellout for the 2019 game with Tech that sent us to the Orange Bowl.
There may indeed be as many or more JMU fans in the stadium on Saturday as UVA fans.
JMU is a six-point favorite going in.
Carla Williams ran Bronco Mendenhall off, and her handpicked guy ran off Bronco's guys, and now we're a six-point home 'dog to JMU.
I can't blame people for thinking they have better things to do on a Saturday.
I say this as a guy who flew to Nashville to be there for the first game since Nov. 13 because I felt it was important for me to be there.
One thing I noticed there was … the rest of the world has already moved on.
I walked the concourse before the game to get a feel for the crowd. I saw a few UVA Strong T-shirts (I was wearing mine), but the great majority of the UVA fans there looked like you'd see UVA fans on any other Saturday, if that makes sense.
The moment of silence before the game even seemed less than what I expected.
I wrote about that in one of my postgame columns. It's something I've noticed in my personal life, having lost both of my parents. At some point, you're still mourning, but everybody else has moved on.
I think that's where things might be now.
Football is a tough sport for fans, because to be there in person, you have to get there way early, park, walk or take a bus (for a lot of fans), the games go three and a half hours, then you've got to fight your way out.
It's all day.
Again, I can't blame people if they decide they have better things to do than invest a day for what would be a few minutes of a tribute and then three and a half hours of seeing their team lose to the jabronis from JMU.
Saturday, I expect, will be a low point for UVA football. If things go as I expect and fear, we will be outnumbered in our own stadium on a tribute day, and then lose to our annoying little brothers from over the mountain.
I'm holding out hope that our guys can pull the upset, but we shouldn't be at the point were beating JMU at home is an upset.