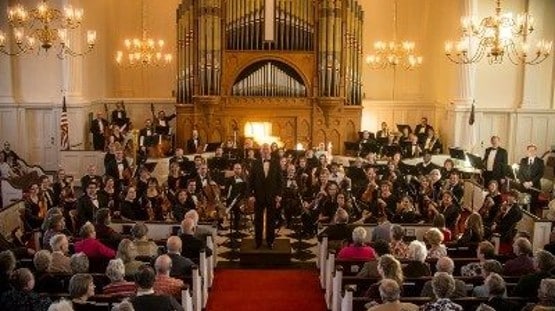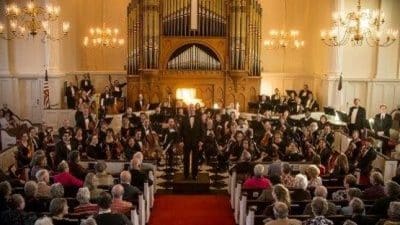 Waynesboro Symphony Orchestra returns to downtown Staunton Saturday with "And the Trumpets Shall Sound."
The orchestra, a recipient of the American Prize in 2021, will perform the same program Sunday afternoon in downtown Waynesboro.
Featuring trumpet soloists Mary Elizabeth Dowden and David Dash, the program will include Mendelssohn's Trumpet Overture, Op. 101; Fung's Trumpet Concerto; and Bizet's Carmen Fantasia (for two solo trumpets and an orchestra).
The performance can be enjoyed at First Presbyterian Church, 100 E. Frederick Street, Staunton at 7:30 p.m. on Saturday, Feb. 25, or at First Presbyterian Church, 249 S. Wayne Street, Waynesboro at 3 p.m. on Sunday, Feb. 26.
Both performances are free admission, but donations will be accepted. All donations go toward the orchestra.
The orchestra will return to Staunton and Waynesboro on April 29 and 30, respectively, with "Fate Returns."