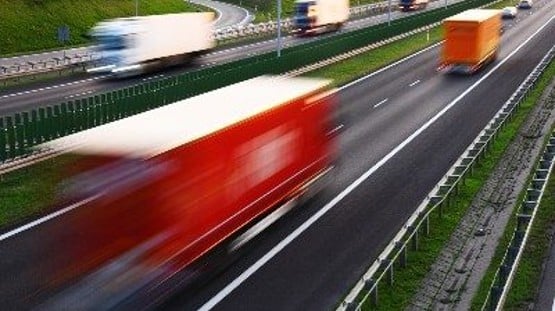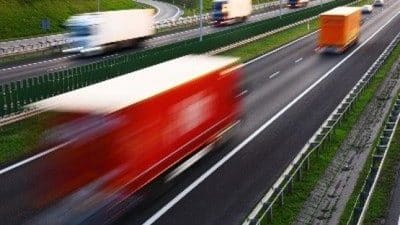 The United States is struggling with a truck driver shortage, which is not helping with supply chain issues.
Approximately 80,000 drivers were lost in the industry in 2021 because of hiring or retention challenges. Trucking companies in Virginia and Wisconsin struggle to hire drivers without offering bonuses or increased wages. The median age for truck drivers is now between 51 and 52 years old. The shortage has affected all American consumers through more expensive shipping costs and delays.
Today, U.S. Reps. Abigial Spanberger of Virginia and Mike Gallagher of Wisconsin reintroduced bipartisan legislation to address the nation's truck driver shortage by establishing a refundable income tax credit for qualified commercial truck drivers. The Strengthening Supply Chains Through Truck Driver Incentives Act would provide short-term, fast and straightforward incentive to attract and retain truck drivers. The legislation would create a two-year refundable tax credit of up to $7,500 for truck drivers who hold a valid Class A commercial driver's license (CDL) and who drive at least 1,900 hours in a year.
"During the pandemic, truckers didn't have any remote options — yet they went to work every single day to keep our economy moving and our communities strong. Our country needs to step up and recognize their hard work — and we need to encourage more Americans to enter this industry," Spanberger said. "Throughout Virginia, I hear about the need to address our chronic truck driver shortage. Our bipartisan bill would help bring more drivers into the fold, keep them on the highway, and reward them for their loyalty. I want to thank Congressman Gallagher for his continued partnership on this legislation, and I look forward to seeing more young Americans hop in the driver's seat."
Spanberger and Gallagher first introduced the legislation in April 2022.
"The truck driving industry is facing a massive workforce shortage that's disrupting nearly every aspect of our supply chains," Gallagher said. "We need to encourage more young men and women to join this career path, and this bipartisan bill is a common sense way to recruit and retain more drivers to keep our shelves stocked and our economy moving."
According to Chris Spear, President & CEO of American Trucking Associations, the bill would provide more incentive for Americans considering a career in trucking while driver pay continues to rise at an historical pace. The legislation would also help retain America's current truck drivers.
"Reducing the nationwide shortage of qualified truck drivers will require investment in developing the next generation of trucking talent," Spear said.
He said the "legislation will make a meaningful difference in the lives of new truckers, helping them move into one of the few professions in today's economy that can provide a middle-class lifestyle without the time and expense of a four-year college degree."
The pandemic and supply chain issues have shown Americans the importance of having an adequate supply of qualified truck drivers, President & CEO of Virginia Trucking Association P. Dale Bennett said.
"The ongoing labor shortage has hit the agricultural supply chain hard, especially when it comes to finding enough long-haul drivers to transport farm inputs, commodities and food products," Virginia Farm Bureau President Wayne F. Pryor said. "Of course, agriculture is no stranger to worker shortages, and if we're going to ensure the stability of our nation's food supply in the long-term, we must provide short-term, fast, and straightforward incentives to attract and retain drivers. The Strengthening Supply Chains Through Truck Driver Incentives Act will help ensure farms can continue producing food, fiber and fuel sustainably and that those products can make it out the farm gate to processing facilities and consumers."