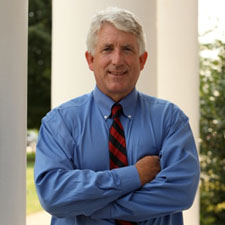 For the third year in a row, the General Assembly has rejected Attorney General Mark R. Herring's call for stronger tools to hold heroin dealers and traffickers accountable when their deadly drugs result in a fatal overdose.
Attorney General Herring has worked with Del. Scott Lingamfelter and other legislative leaders in the 2015, 2016, and 2017 sessions to give OAG prosecutors and Commonwealth's Attorneys more tools to hold dealers and traffickers accountable for the deaths they cause. Attorney General Herring has had to partner with the U.S. Attorney to prosecute these fatal overdoses at the federal level because a loophole in Virginia case law makes it practically impossible to hold a dealer or trafficker accountable at the state level for a death caused by their drugs.
"My team and I are working every single day to protect Virginians from heroin and fentanyl dealers and their deadly drugs, but we're fighting with one hand tied behind our backs because of the General Assembly's continued refusal to strengthen our laws and close this loophole that lets the most dangerous dealers and traffickers avoid responsibility for the damage and death they cause," said Attorney General Herring.
"The growing bipartisan recognition of this problem is really encouraging, but that makes the inability to pass this commonsense measure all the more mystifying. It's sending a signal that the Virginians killed by these dealers and traffickers don't really matter. Along with education and prevention, enforcement is a critical piece of our comprehensive strategy, so we will continue to pursue these cases as best we can, even if we don't have the full set of tools we need."
The "felony homicide loophole" bill is the only piece of heroin and prescription opioid overdose legislation proposed by Attorney General Herring that has yet to pass. In 2015 the General Assembly passed his bills to expand the use of naloxone by first responders and make the drug available without a prescription, to create a "good Samaritan" provision to encourage the reporting of overdoses in progress, and to expand access to the Prescription Monitoring Program. This year, his team worked on and prioritized a bill to authorize community nonprofits to provide training and distribution of naloxone.
Attorney General Herring has made combating the heroin and prescription opioid epidemic a top priority, attacking the problem with a multifaceted approach that includes education, prevention, and legislation to encourage reporting of overdoses in progress, expand the availability of naloxone, and expand access to the Prescription Monitoring Program.
He has expanded the OAG's enforcement efforts against dealers and traffickers, working with state and federal partners to prosecute more than 58 heroin/opioid cases involving more than 400 pounds of heroin which is approximately 500,000 daily doses with an estimated street value of $12.8 million. He has supported federal efforts to improve the availability of treatment and recovery resources, partnered with U.S. Attorney Dana Boente to create the Hampton Roads Heroin Working Group to develop holistic, community-driven solutions to the heroin and opioid crisis, and made prescription drug disposal kits available across the Commonwealth.
Late last year he launched www.HardestHitVA.com as a one stop shop for education, prevention, and treatment/recovery resources.