Virginia
Former Virginia Tech football player flips State Senate seat in Norfolk-Virginia Beach area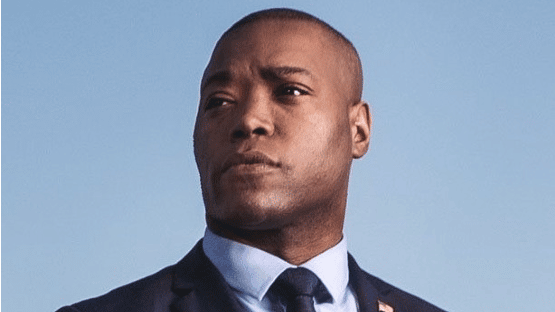 Democrat Aaron Rouse appears to have flipped a State Senate seat in the Norfolk-Virginia Beach area, giving Democrats a 22-18 advantage in the senior legislative body heading into the 2023 Virginia General Assembly session.
With 57 of the 59 precincts in the Seventh District reporting, Rouse had a narrow 348-vote edge over Republican Kevin Adams, a 0.91-percent advantage.
The seat had been held by Jen Kiggans, who defeated Democrat Elaine Luria to win the Second Congressional District seat in the November federal midterms.
"With your support, and the support of voters from across Virginia Beach and Norfolk, we have won this Special Election. No rest for the weary – tomorrow, we head to Richmond to get to work for Virginia families," Rouse tweeted last night.
Rouse is a graduate of Virginia Tech who was a first-team All-ACC football player there, was a third-round pick in the 2007 NFL Draft by the Green Bay Packers, and ultimately played in 41 games in three seasons in the NFL with the Packers and New York Giants.
Rouse was elected to the Virginia Beach City Council in 2018, founded Rouse's House, a nonprofit organization that serves to establish education as the foundation for today's youth, and was named the Virginia Tech Athlete of the Year in 2021.
His apparent victory in Tuesday's special election is significant in that it gives Democrats an extra cushion in the 2023 General Assembly session with a number of hot-button issues on the legislative agenda, most notably abortion restrictions that Republican Gov. Glenn Youngkin is backing in the wake of the Supreme Court decision overturning Roe v. Wade.