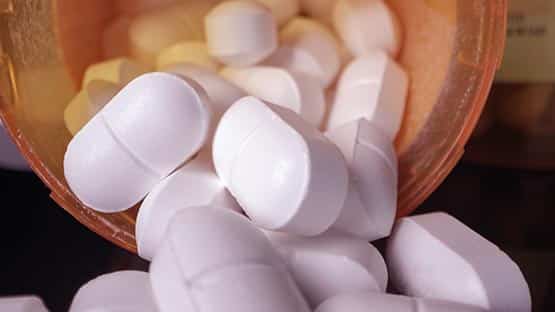 The former owner of a chain of recovery clinics, with locations in Southwest Virginia and Northeast Tennessee, was sentenced today in U.S. District Court in Abingdon on three drug charges, according to the U.S. Department of Justice.
Dr. Ralph Thomas Reach, 63, of Bristol, pleaded guilty in March 2023 to three counts of causing drugs to be misbranded while held for sale after shipment in interstate commerce by inducing various quantities of prescription drugs to be dispensed without valid prescriptions by the actions of health care providers at Watauga Recovery Centers.
The buprenorphine drugs included Subutex (Schedule III), Suboxone (Schedule III), clonazepam (Schedule IV controlled substance) and gabapentin.
"Opioid poisoning continues to be a leading cause of death for Virginians of all ages, despite the continued efforts of law enforcement and community groups to warn of the adverse effects of misuse," United States Attorney Christopher R. Kavanaugh said today. "When doctors add to this mounting problem by overprescribing these powerful drugs, they must be held accountable, and we will continue to do exactly that."
Virginia Attorney General Jason Miyares said greedy doctors treat "our population like a science experiment."
"Corrupt health care providers are manipulating the sale of drugs designed for opioids abuse recovery. Enough is enough," said Miyares. I'm proud of the role we're playing in holding accountable bad actors who abuse the system and illegally prioritize profit over recovery."
Reach, a physician, was the primary owner of Watauga Recovery Centers which operated substance abuse treatment clinics in Virginia and Tennessee, according to the U.S. Attorney's Office. At his clinics, Reach and other medical providers wrote prescriptions for buprenorphine (including Suboxone and Subutex), clonazepam, gabapentin and other drugs.
The prescriptions at issue were not valid because they were dispensed without a legitimate medical purpose and beyond the bounds of professional practice, according to investigators.
Senior United States District Judge James P. Jones sentenced Reach to a term of six months in federal prison to be followed by 18 months of home detention.
Upon release from prison, Reach will serve a five-year term of probation. In addition, he was ordered to forfeit $50,000 and pay a fine of $100,000.
The U.S. Food and Drug Administration, the Department of Health and Human Services—Office of Inspector General, the Drug Enforcement Administration, the Virginia State Police, the Virginia Office of the Attorney General—Medicaid Fraud Control Unit, and the Tennessee Bureau of Investigation investigated the case.
Reach's conviction and sentencing was the result of an investigation that previously led to the convictions of:
Matthew Sykes (former Watauga Recovery Centers employee)
John Paul Linke (former Watauga Recovery Centers employee)
Michael Dube (owner of screening laboratory used by Watauga Recovery Centers)
Regan Dube (registered agent of screening laboratory used by Watauga Recovery Centers)
Michael Olshavsky (sales representative of a Florida confirmation laboratory used by Watauga Recovery Centers)
Rakesh Kothuru (owner of a Las Vegas confirmation laboratory)
In total, more than $9.9 million dollars in fines, forfeitures and restitution were ordered as a result of these convictions.