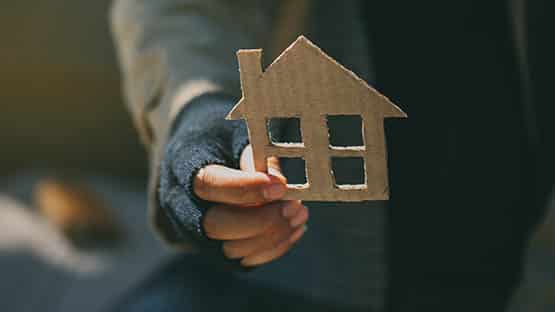 The City of Waynesboro received a potential lifeline Friday from the U.S. Department of Housing and Urban Development's Office of Capital Improvements' Capital Fund.
U.S. Senators Mark R. Warner and Tim Kaine announced $597,603 was awarded to the Waynesboro Redevelopment & Housing Authority.
While the funds won't fully cover a long-term solution to Waynesboro's affordable housing issues and homelessness crisis, it might offer the city a jumpstart on any initiatives to get unsheltered residents off the streets in Waynesboro.
The funding is provided annually to Public Housing Agencies for the development, financing, and modernization of public housing developments and for management improvements.
"Affordable housing should be accessible to all Virginians," said the senators. "We're glad this funding will help make improvements to affordable housing units and ensure more Virginians have a safe place to call home."
Capital grants can be used to address maintenance needs, reduce vacancies, relocate residents, fund programs supporting economic self-sufficiency, support resident security, safety, and homeownership activities, integrate utility management and energy saving measures and make other improvements.
Warner and Kaine, a former fair housing attorney, have long supported efforts to increase access to affordable housing.
The federal funding for the City of Waynesboro is part of more than $54 million awarded to PHAs across the Commonwealth.
The funding is distributed as follows:
$14,273,592 for the Richmond Redevelopment & Housing Authority
$10,336,316 for the Norfolk Housing & Redevelopment Authority
$4,824,916 for the Roanoke Redevelopment & Housing Authority
$3,639,100 for the Newport News Redevelopment & Housing Authority
$2,129,956 for the Portsmouth Redevelopment & Housing Authority
$2,021,944 for the Alexandria Redevelopment & Housing Authority
$1,679,717 for the Chesapeake Redevelopment & Housing Authority
$1,539,679 for the Danville Redevelopment & Housing Authority
$1,528,841 for the Suffolk Redevelopment & Housing Authority
$1,273,668 for the Charlottesville Redevelopment & Housing Authority
$1,210,188 for the Petersburg Redevelopment & Housing Authority
$1,189,457 for the Lynchburg Redevelopment & Housing Authority
$1,154,475 for the Hopewell Redevelopment & Housing Authority
$1,144,523 for the Bristol Redevelopment & Housing Authority
$998,220 for the Hampton Redevelopment & Housing Authority
$802,959 for the Cumberland Plateau Regional Housing Authority
$783,482 for the Marion Redevelopment & Housing Authority
$729,287 for the Wytheville Redevelopment & Housing Authority
$672,297 for the Norton Redevelopment & Housing Authority
$598,157 for the Wise County Redevelopment & Housing Authority
$597,603 for the Waynesboro Redevelopment & Housing Authority
$374,675 for the Williamsburg Redevelopment & Housing Authority
$285,899 for the Scott County Redevelopment & Housing Authority
$186,660 for the Lee County Redevelopment & Housing Authority
$92,323 for the Abingdon Redevelopment and Housing Authority
$6,835 for the Franklin Redevelopment & Housing Authority
Related stories
Meeting scheduled to discuss action plan for historic Port Republic Road neighborhood
Albemarle County Office of Housing earns 'high performer' recognition from HUD
HUD grant to provide housing, services to homeless population in Virginia
City of Staunton fires whistleblower who raised issues with use of housing funds
Staunton, Waynesboro get $500K in federal funding for affordable housing
Virginia to receive $1.6M HUD grant to combat youth homelessness