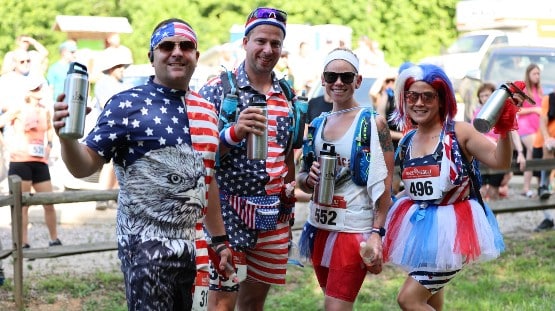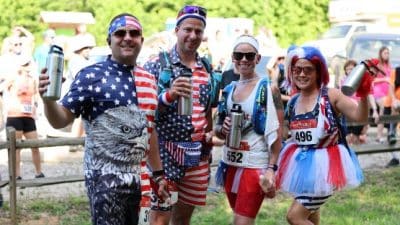 The Virginia State Park Adventure Series kicks off, paddles on and runs off on February 18.
The adventure series is sponsored by Dominion Energy Virginia and Appalachian Power. Competitions are available through October 2023.
All paddlers, runners, bikers and hikers are encouraged to register for the series, which consists of four new races, more scoring points and more prizes this year. Bike races, marathons and triathlons are included among the 25 competitions available at state parks in the Commonwealth.
"The Series is a fantastic opportunity to expose park visitors to the world of competitive events held in Virginia State Parks" Series organizer Steve Boyd said. "And thanks to the generous sponsorship of Dominion Energy and Appalachian Power we are able to support several local events that benefit good causes in our parks and local communities."
Prizes include Virginia State Parks gift certificates and passes. Competing in six Adventure Series races, and participants are eligible to win a $100 Virginia State Park gift certificate and annual pass. Competing in any four Adventure Series races makes participate eligible for a Virginia State Parks annual pass and inclusion in a drawing for a $150 Virginia State Parks gift certificate.
"We encourage you to get outside and enjoy the various trails, bike paths and scenic waterways while winning great prizes along the way," Virginia State Parks Director Dr. Melissa Baker said. "The Virginia State Parks locations offer such a variety of races that anyone, at any fitness level can participate."
Registration and race schedules are available online.