Virginia
Bad weather leads to multi-vehicle crash on Interstate 95 in Virginia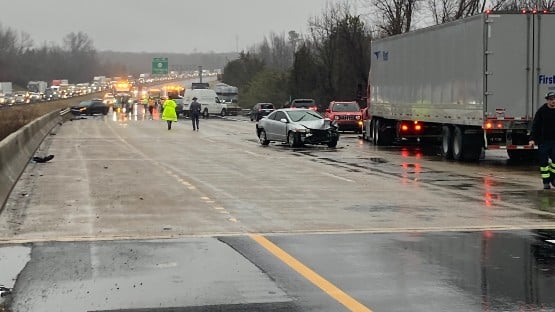 Thirteen cars were involved in a chain of crashes on Interstate 95 in Spotsylvania County Wednesday afternoon, according to Virginia State Police.
The first accident took place at 2:44 p.m., according to VSP, at the 116 mile marker on northbound I-95.
The initial crash then caused a chain of secondary, reaction-style crashes after a sedan spun out in the rain.
Three separate crashes in total were reported at the location.
Only one person was transported to the hospital with non-life-threatening injuries.
Rain is thought to be a causative factor in the crashes.
This incident is still under investigation.