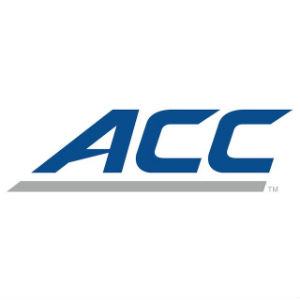 Clemson freshman quarterback Deshaun Watson again heads the list of Atlantic Coast Conference football accolades, as he was voted ACC Offensive Back of the Week for the second week in a row and received his third straight ACC Rookie of the Week honor.
Watson was recognized after leading the Tigers to a 41-0 win over visiting NC State. Sophomore Mike Williams, Watson's favorite target in Saturday's victory, earned ACC Receiver of the Week honors. Florida State and Virginia Tech also had two players apiece recognized.
Florida State's Reggie Northrup was named the ACC Linebacker of the Week for his play in Saturday's 43-3 win over Wake Forest, while ACC Specialist of the Week honors went to Seminole sophomore kicker Roberto Aguayo.
Virginia Tech sophomore defensive end Ken Ekanem was voted the ACC Defensive Lineman of the Week following the Hokies' 34-17 road win at North Carolina, while sophomore cornerback Kendall Fuller was named the ACC Defensive Back of the Week.
Virginia junior Ross Burbank and Georgia Tech senior Shaq Mason, who both helped their teams to key Coastal Division victories, were tabbed as ACC Co-Offensive Linemen of the Week.
OFFENSIVE BACK /ROOKIE – Deshaun Watson, Clemson, Fr., QB, 6-3, 200, Gainesville, Ga.
Watson completed 17-29 passes for 267 yards and two touchdowns, ran for a team best 62 yards on 15 carries and scored two more touchdowns in Clemson's 41-0 win over NC State. Watson had 44 total offensive plays for 329 yards and four touchdowns. He accumulated 207 yards of total offense in the first period alone and played just three quarters on the afternoon. The 329 yards of total offense were the second most in Clemson history by a true freshman.  The only total that is higher is his 463 yards in the Sept. 27 win over North Carolina.
CO-OFFENSIVE LINEMAN – Ross Burbank, Virginia, Jr., C, 6-4, 310, Virginia Beach, Va.
Burbank played every snap at center and graded out at 93 percent in Saturday's 24-19 win over Pitt. He made all of the line calls for a Cavaliers offensive line that helped UVa rush for 225 yards against a Pitt defense that entered the game allowing just 106.8 yards per game on the ground (24th nationally). The total was the most versus Pitt in 11 games, and came against a Panther defense that was ranked eighth in total defense at 265.2 yard allowed per game. The Cavaliers finished with 346 total yards, and the offensive line did not allow a sack (one was credited to Pitt on an intentional grounding penalty).
CO-OFFENSIVE LINEMAN – Shaq Mason, Georgia Tech, Sr., OG 6-1, 311, Columbia, Tenn.
Mason anchored Georgia Tech's offensive line that helped the Jackets rack up 318 rushing yards – their third 300-yard rushing game of the season – in a 28-17 win over Miami. Mason made his team-leading 29th consecutive start at right guard as Georgia Tech produced its third 100-yard rusher in five games. Mason and his line mates allowed just one sack against Miami and have limited opponents to four sacks in five games.
RECEIVER – Mike Williams, Clemson, So., WR, 6-3, 210, Vance, S.C.
Williams made six receptions for 155 yards and two scores in Clemson's 41-0 win over NC State.  Williams scored Clemson's first two touchdowns within the first six minutes of the game.  The first came on a 56-yard touchdown pass from Deshaun Watson at the 12:38 mark, and the second on a diving 31-yard catch from Watson at 9:42 mark. Williams, playing on his birthday, had the high-receiving yardage figure of his career and his two touchdowns tied a career high.
DEFENSIVE LINEMAN – Ken Ekanem, Virginia Tech, So.-r, DE, 6-3, 245, Centreville, Va.
Ekanem had a big day for the Hokies' defensive unit that held a potent UNC offense to 17 points below its average in Saturday's34-17 road win. Ekanem had six tackles, four of which were for loss and three of which were sacks, along with a forced fumble and two quarterback hurries. His three sacks and four TFL were the second-most ever in a game under veteran head coach Frank Beamer. His sack and forced fumble on the first play of the game set up a Tech touchdown just two plays later to set the tone. His 71 points in the Tech defensive grading system were a career high and tied the second-most ever under defensive coordinator Bud Foster.
LINEBACKER – Reggie Northrup, Florida State, Jr., LB, 6-1, 220, Jacksonville, Fla.
Northrup was a defensive playmaker for the Seminoles in the 43-3 victory against Wake Forest on Saturday. Northrup led the team in tackles with eight and stripped the ball from Wake Forest running back Isiah Robinson before scooping it up and returning it 31 yards for the touchdown to make the score 30-3 in the third quarter. From his Mike linebacker position, Northrup led a dominant Noles' defense that allowed just 126 yards of total offense and didn't allow Wake Forest to reach positive yards rushing until the fourth quarter. The Demon Deacons had minus-26 yards rushing after three quarters.
DEFENSIVE BACK – Kendall Fuller, Virginia Tech, So., CB, 5-11, 195, Baltimore, Md.
Fuller helped lock down the UNC receivers as the Hokies limited the Tar Heels' high-powered offense. The sophomore had four tackles and four pass break-ups to go along with a 47-yard interception return for a score late in the first half. The interception was his first of the season and seventh of his brief career. The score was his first and made him the fourth member of his immediate family to score a Virginia Tech touchdown as brothers Vincent and Kyle did it thru non-offensive scores and Corey had six receiving TDs.
SPECIALIST – Roberto Aguayo, Florida State, So.-r, PK, 6-1, 203, Mascotte, Fla.
Aguayo tied the Florida State record by making five field goals (43, 30, 52, 42 and 32 yards) en route to a career-best 19 total points in the Seminoles' 43-3 victory over Wake Forest on Saturday. Aguayo drilled a 52-yarder and two other field goals of over 40 yards. Aguayo hasn't missed a kick this season – 12-of-12 on field goals and 22-of-22 on extra points. Aguayo leads the ACC in scoring (11.6 points per game) and ranks fourth nationally.