Lynchburg falls, 4-0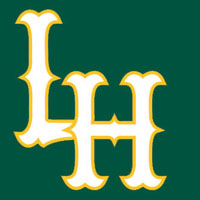 The Hillcats were able to record eight hits against the Frederick Keys pitching staff Thursday night. However, they weren't able to come up with hits when it mattered most, and fell 4-0.
Hillcats starter Blaine Sims got into trouble in the second inning. Sims (2-2) allowed four doubles in the inning, including a two-run double to Brian Ward. Three runs came across the plate to give the Keys an early 3-0 lead.
Nick Haughian had a strong start for the Keys. He pitched six innings, giving up just five hits, and striking out five. Haughian (5-4) faced runners in scoring position in the second, fourth and sixth innings, but got out of each jam unscathed.
The Keys tacked on another run in the seventh inning against reliever Andy Russell to make it 4-0. Despite Lynchburg threatening again in the eighth, the Keys bullpen pitched a scoreless three innings to preserve the shutout and the Frederick win.
Lynchburg fell to 2-5 in the second half, and Frederick improved to 4-4. Keys closer Sean Gleason pitched the last one and one-third innings to earn his 21st save of the season.
The Hillcats and Keys wrap up their three game set Friday night. Righty Aaron Shafer (2-0) will take the mound for Lynchburg, and Bobby Bundy (7-5) will pitch for Frederick. First pitch is at 7:05 pm and gates open at 6.
The Hillcats On-Deck Show presented by Honda/Suzuki of Lynchburg will go on the air at 6:40 pm. Tune in to 105.5 KD Country or go to lynchburg-hillcats.com to listen live to all the action.

Comments