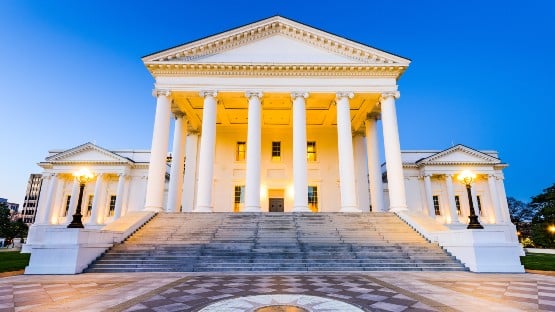 Gov. Glenn Youngkin was given the chance to say that he didn't ask Jillian Balow to resign her post as Superintendent of Public Instruction. His deflection on the question tells you that he did.
"She stood for excellence, and she loves kids and I couldn't … ask for any better qualifications from her," Youngkin said in response to a question from a reporter at an event in Louisa County on Thursday about whether he asked her to leave.
Balow resigned on Wednesday, 14 months into her tenure, without giving a reason.
It's fair to presume that she was forced out as part of the fallout from the embarrassing $201 million miscalculation on how much localities could expect to receive from the state to go to support their local school budgets.
Youngkin brought in Balow from Wyoming, where she had been elected twice to serve as the state's schools superintendent.
Youngkin, whose surprise victory in the 2021 gubernatorial race came largely on a foundation of the backlash he stirred up on Democrats' K-12 education policies, had Barlow working on initiatives to curb diversity, equity and inclusion efforts initiated by Democrats, and a rewrite of history standards that was riddled with errors and omissions under Balow's watch.