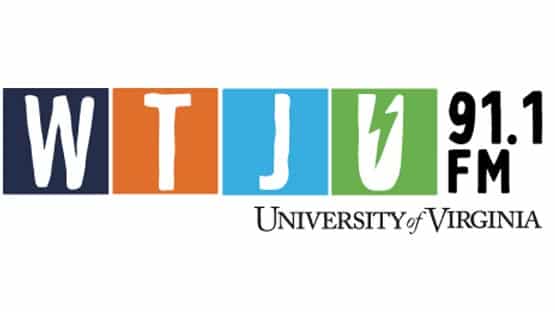 WTJU's annual folk marathon returns Feb. 6-12 with a week of round-the-clock folk, roots and world music, specially curated by dozens of volunteer radio DJs.
"WTJU is the radio companion for this music-loving community, and that's definitely true during our folk marathon," said Nathan Moore, WTJU General Manager. "Connection to local music is always a hallmark of WTJU programming, and we're gearing up for eight live performances in seven days."
Live performances will air on 91.1 FM, audio stream at wtju.net and smart speakers, and video streaming at WTJU's Facebook Live and YouTube channels.
Performances include:
RAMONA & THE HOLY SMOKES. Monday, February 6, 8 – 9 p.m. Live original honky tonk.
BOB GIRARD & CHARLIE PASTORFIELD. Tuesday, February 7, 8 – 9 p.m. Local music legends for half a century.
BUZZARD HOLLOW BOYS. Wednesday, February 8, 8 – 9 p.m. Electrified folk, roots, and swing.
OTRA VEZ. Thursday, February 9, 8 – 9 p.m. Original, genre-defying exploration of Latin music
JIM WAIVE. Friday, February 10, 8 – 9 p.m. Film and country music star returns after a 3-year hiatus
BRIMS. Saturday, February 11, 10 a.m – 12 p.m. Members of the Blue Ridge Irish Music School (BRIMS) Trad Ensemble and Dancers
MAMA TRIED. Saturday, February 11, 2 – 4 p.m. Two hours of the Grateful Dead and associated vibes
BROWN SUGAR. Saturday, February 11, 8 – 9 p.m. Black American folk music, featuring Ti Ames and Leslie M. Scott-Jones on vocals
The folk marathon is one of the WTJU's key fundraisers. Listener donations keep community radio alive and vibrant throughout the year.