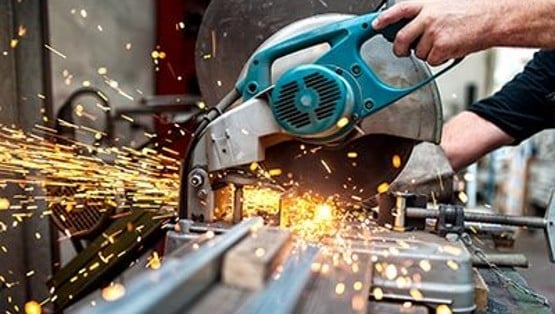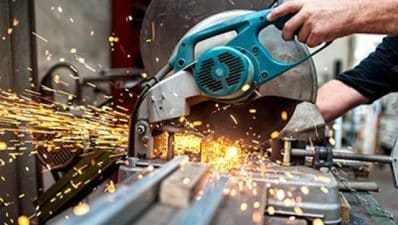 Congresswoman Abigail Spanberger of Virginia visited the Woodbridge headquarters of Emerald Ironworks.
She joined a conversation with small business leaders as part of the Goldman Sachs' 10,000 Small Businesses Voices' "Small Business. America's Future" policymaker series.
Discussion included challenges and opportunities faced by small businesses in today's economy.
"One of my top priorities is growing Virginia's economy — and a big part of this focus means supporting our small businesses and their employees. Today, I want to thank Emerald Ironworks for hosting this event and sharing the stories and concerns of small businesses in our region," Spanberger said. "Virginia's small businesses have faced many challenges and moments of adversity over the past few years — but they've come out stronger. I look forward to continuing these conversations about increasing opportunity, cutting red tape, and leveling the playing field for our small businesses and entrepreneurs."
A tour of the headquarters was led by Emerald Ironworks Owner and President Justin Pigott, who is a graduate of the Goldman Sachs 10,000 Small Businesses program. Also in the group were 10,000 Small Businesses alumni Vernon Green of GCubed Enterprises, Logan Leonard of Fredericksburg Fences and Manisha Morris of MSM Technology.
Issues discussed included affordable capital, workforce challenges, inflation and competition with larger businesses for contracting and other opportunities. According to Spanberger, the small business owners also talked about what Washington needs to do to reauthorize the Small Business Administration for the first time since 2000.
"It was an honor to host Congresswoman Abigail Spanberger and fellow Virginia small business owners here at Emerald Ironworks. Small businesses have faced significant challenges over the last several years, but we are resilient by nature," Pigott said. He said he was impressed with her sincere interest in the specifics of what Emerald Ironworks does, the political issues business owners face and how she can assist."
The policymaker series focuses on the future of small businesses in America and the increasingly urgent need to reauthorize and modernize the Small Business Administration for the first time in 23 years to address the challenges of today and tomorrow. The "Small Business. America's Future." policymaker series will emphasize the need for the Small Business Administration to:
Modernize technical assistance and entrepreneurial development programs to reflect today's technology;
Ensure that access to capital programs meet the various financing needs of small businesses to continue to grow and attract investment;
Expand federal procurement opportunities for more small businesses to do business with the government;
Build a more responsive customer support center to ensure that questions and inquiries do not go unanswered; and
Develop a 21st century communications and marketing strategy to bring more awareness to the resources available for small businesses.