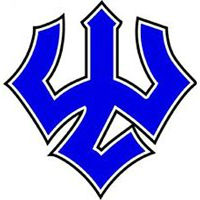 Washington and Lee University presents a moderated conversation with journalist Herb Frazier, historian Bernard Edward Powers and poet Marjory Wentworth on the fatal shooting at the historic Mother Emanuel AME Church on June 17, 2015.
The three authors of "We Are Charleston," will talk on Feb. 15 at 6:00 p.m. in Stackhouse Theatre, Elrod Commons. It is free and open to the public.
Frazier is the public relations and marketing manager for Magnolia Plantation and Gardens near Charleston. He has edited and reported for five daily newspapers in the South, including his hometown paper, The Post and Courier. In 1990, the South Carolina Press Association named him Journalist of the Year. Frazier's international reporting experience includes West Germany during the fall of the Berlin Wall, as well as humanitarian relief efforts in Bosnia and Rwanda during its post-genocide. Since leaving daily journalism in 2006, Frazier has led journalism workshops in Sierra Leone, Zambia, Ghana, Suriname and Guyana and The Gambia for The U.S. government and a Washington-based journalism foundation.
Powers is a professor at the College of Charleston, where he teaches courses on the United States and African-American history Powers has frequently given speeches and presented papers at professional conferences, on the African-American experience. His ongoing research focuses on the development of African Methodism in South Carolina.
Wentworth's poems have been nominated for The Pushcart Prize six times. She is the co-writer with Juan Mendez of "Taking a Stand, The Evolution of Human Rights," co-editor with Kwame Dawes of "Seeking, Poetry and Prose inspired by the Art of Jonathan Green," and the author of the prizewinning children's story "Shackles." Wentworth teaches at The Art Institute of Charleston. Her work is included in the South Carolina Poetry Archives at Furman University, and she is the Poet Laureate of South Carolina.
This talk is part of W&L's yearlong Education and History series sponsored by the Office of the Provost. In 2017-18, building on the highly impactful "History in the Public Sphere" project, W&L has planned a series of events, speakers, gatherings and forums that will contribute to the ongoing study of our history and our culture.