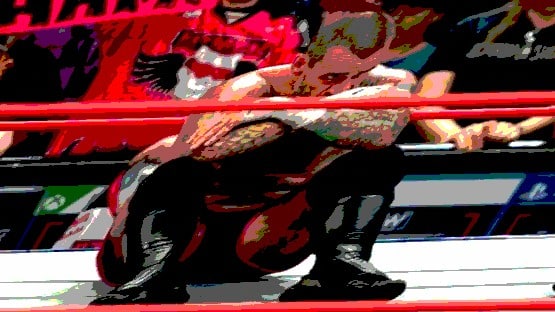 I'm hoping, for AEW, that the reported backstage confrontation between CM Punk and Jack Perry last night at the "All In" supershow in London is what they call in wrestling a work.
Because if it's not, AEW has itself a big problem – not with backstage confrontations, because they happen all the time, in pro wrestling, in college and pro sports.
No, AEW's big problem here, if this isn't a work, would be, whoever it is backstage running to the nearest friendly reporter to get the story out.
What happens in the locker room, stays in the locker room, can, yes, be dangerous, when it's, let's say, what happened for years in the football program at Northwestern, where ritualized hazing ran rampant because of the code of silence.
But, seriously, if personal beefs made their way into print on any kind of regular basis, that's all you'd see reported about your favorite team, whatever sport.
The reason you don't read much, if anything, about personal disagreements between teammates, between, say, pro golfers or tennis players – I'm trying to think of other sports where the competitors aren't on teams – is that, people in those settings have common damn sense.
If the quarterback and his left tackle, for instance, have an issue, the backup left tackle knows not to text a beat writer to blab about it, because once that beef got out into the public domain, all bets are off in terms of team unity.
The seventh-inning setup guy doesn't whisper to a writer about how the eighth-inning guy is staying out late at the hotel bar, same reason.
But in AEW, unless the flow of stories kneecapping Punk being fed to a couple of dirt-sheet writers are a clever ploy to build heat for future worked programs, what's being done there is, bottom line, just bad for business.
Punk is, and will be, for a good while, the biggest money draw on the AEW roster, to the point that Warner Bros. Discovery pushed Tony Khan to build a Saturday night TV show around him.
If the story about Perry being upset at Punk because Punk was the bearer of bad news a few weeks ago, telling Perry that he couldn't use real glass in a taped segment that would have had him get beat down to put over a story angle, is true, why did that need to get leaked out?
Who benefitted from that particular bit of information being made public?
Same question for last night's supposed backstage confrontation between Perry and Punk.
There weren't reporters backstage there to witness what went on for themselves, so whatever information got out had to be leaked out.
How does that help AEW, on what was otherwise the biggest night in the company's four-year run?
If I'm Khan, I'm siccing a PI on this to find out who it is that is that is tattling on backstage stuff to the dirt sheets, and once I find out, whoever is responsible is getting future-endeavored.
Even if, ahem, I just signed them to lucrative long-term deals.