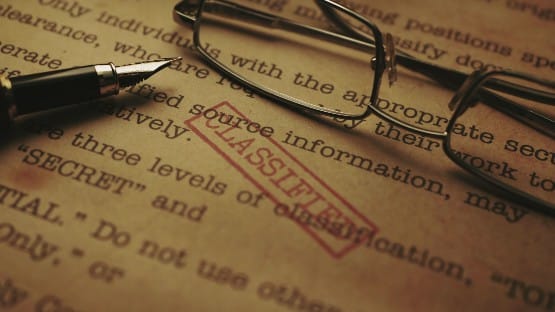 I was wondering what the state secrets were coming out of the Charlottesville Regional that our AFP reporting team wasn't supposed to be able to access, so I checked and then transcribed the YouTube of the postgame presser following Virginia's 15-1 win over Army from Friday.
There were some nuggets, though I'm not sure how secret they're supposed to be.
Starting with, how Brian O'Connor was impressed with his team's approach against the Army starter, Robbie Buecker, who came into the game with a 5-3 record and 2.84 ERA in 2023.
"I gotta be candid with you. Yesterday, I watched the five shutout innings he threw at Arkansas early this year. I saw how he pitched at UNC Charlotte. I saw how he pitched at Kansas State. And I knew I felt like we were going to be in for one today knowing the character of their team and the quality of their team," O'Connor told the room full of reporters after the game.
Calling it a "room full of reporters" makes it sound like more than it was.
I'm told by one reporter who was in the room where it happened that we're talking a total of 12 reporter types, two of whom are employed by UVA.
Right.
In those three outings that O'Connor referenced, Buecker went a total of 10 innings, with a 1.80 ERA and 0.70 WHIP, so, not bad.
Virginia jumped on Buecker for six runs on seven hits in the first, knocking him out of the game with two outs in the inning.
The game was effectively over minutes after it started.
"Our offensive approach in that first inning, and really the entire game, was very mature and very professional," O'Connor said.
Next item from the presser, the turnout at The Dish. Attendance for the noon start was listed at 5,487, a postseason record crowd.
Starter Brian Edgington, who was lifted after putting up five perfect innings, striking out four, and throwing just 56 pitches, said it was "awesome to play in front of" the fans on Friday.
"We have arguably the best fans in the country," said Edgington, who improved to 8-3 on the season with the W. "When I was actually doing my pregame bullpen, when I was coming in, I kind of, like, just took a second to, like, look around, kind of take it all in before the game started, but we have a great crowd, and hopefully we continue to continue to show out."
That 5,487 number would be, indeed, an impressive turnout for a weekday afternoon baseball game.
I'm taking their word for it that there were 5,487 there, of course, because I wasn't there, and I didn't even get to catch a glimpse of a second of it on TV, since it wasn't on TV.
Yeah, the game was available on streaming, but since we weren't credentialed, and I had other things to do to fill out the workday, I just checked the score online a few times.
I digress.
Good crowd, was where I'd left off.
One last nugget: why did O'Connor lift Edgington with a perfecto ongoing?
The answer: to have Edgington available later in the regional, if necessary, to give him another inning or two.
"I never go into a game, assuming anything or even planning anything from the standpoint of, okay, if this happens, maybe we'll get him out of your early or whatever it might be. But as the game goes on, and we started to take hold of the game, and he was so efficient with his pitches, you know, the combination of the possibility of him coming back again, later in the weekend, and also to getting other pitchers out there and getting them experience, that was my plan all along," O'Connor said.
Good answer.
You know, it's almost like O'Connor has done this kind of thing once or twice before.
Wrapping up here, I'm not making a good case for us ever having to be there live.
I didn't even watch the game, and I was able here from the box score and the transcription I made from the postgame presser on YouTube to give you more on the game than the 12 reporter types who were actually there did.
You know, it's almost like I've done this kind of thing once or twice before.