U.S. Sens. Mark R. Warner (D-VA) and Tim Scott (R-SC) introduced the Protecting Access to Diabetes Supplies Act of 2017 to strengthen patient protections included in the Medicare National Mail Order program for Diabetic Testing Supplies (DTS).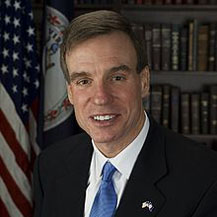 The legislation reinforces existing protections that ensure Medicare beneficiaries are able to continue accessing familiar diabetes supplies and test systems through DTS.
The legislation directs the Center for Medicare and Medicaid Services (CMS) to establish new surveillance programs and requirements for mail order suppliers to better guard consumer access.
"We want to ensure seniors can access the life-saving supplies and technologies that work best for them," said Sen. Warner. "This bill will allow Medicare to continue employing innovative, cost-saving payment models while also guaranteeing patients' access to necessary medical supplies. This legislation builds on existing consumer protections and aims to strengthen these safeguards in a pointed and data-driven manner."
"About a quarter of all Medicare beneficiaries suffer from diabetes, and we should be finding ways to ensure they are able to use medical supplies that provide life-saving results," said Sen. Scott. "I am glad to work with my colleague Senator Warner on this bipartisan, no-cost legislation to help make sure Medicare beneficiaries living with diabetes have the ability to access state-of-the-art diabetes testing supplies."
Under the Medicare Competitive Bidding Program (CBP) for Durable Medical Equipment and Supplies, suppliers are paid the same amount by Medicare for DTS regardless of what they supply to a beneficiary. To ensure that beneficiaries continue to have access to familiar test systems, Congress enacted the 50 Percent Rule, which required that mail order suppliers make available at least 50 percent of all types of diabetes test supplies on the market before implementation of the CBP.  However, feedback data has indicated these protections may not be adequate.
This legislation seeks to strengthen the 50 Percent Rule protection by establishing a surveillance program and additional safeguards to ensure suppliers are compliant. CMS also established the Anti-Switching Rule to protect beneficiary and physician choice of glucose meters. This rule requires suppliers to furnish the test system requested by the beneficiary, and prohibits suppliers from influencing beneficiaries to switch their current glucose monitor and testing supplies brand to another brand. Recent reports show this rule may not be adequately protecting beneficiaries. This legislation would strengthen the Anti-Switching Rule by both codifying the rule and requiring suppliers to provide beneficiaries with an explanation of the beneficiary's rights.
The Protecting Access to Diabetes Supplies Act of 2017 has been endorsed by The American Association of Clinical Endocrinologists and the American Association of Diabetes Educators.