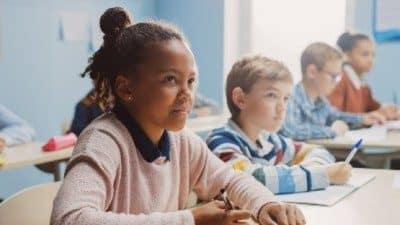 Virginian parents will receive $30 million in Learning Recovery Grants for qualifying education services with the intention to address the impact of the COVID-19 pandemic.
During the pandemic in early 2020 and afterward, some students across the Commonwealth experienced learning loss because of virtual learning from home. The grant funding will address the impact on students' educational progress and wellbeing.
"Virginia's students and children across the country experienced catastrophic learning loss throughout the COVID-19 pandemic from the loss of in-person instruction and in-school support services," Gov. Glenn Youngkin said. "These targeted resources for parents will ensure that many children in Virginia have access to the tutoring, summer enrichment programs and other specialized services they need in order to reach their full potential and combat the severe learning losses."
Qualifying students in Virginia whose family income is below 300 percent of the federal poverty level will receive $3,000 of K-12 Learning Recovery Grant. All other qualifying students will receive a $1,500 K-12 Learning Recovery Grant.
"Virginia fourth graders had the largest decline in the country for both math and reading — three times worse than the national average," Secretary of Education Aimee Rogstad Guidera said. "We are on the cusp of losing an entire generation of students.  Parents deserve actionable information and financial support to determine and access the tools for their child to combat their learning losses."
Parents will have access to a secure online service for qualifying students to more quickly vet and approve education services needed to address each student's needs.
A partnership with William and Mary College will provide an additional 25 innovative Bridging the Gap school divisions with additional training to develop best practices and ways to effectively use data.
Along with the Learning Recovery Grant funding, Virginia's Visualization and Analytics Solution will be unveiled. The revolutionary platform provides parents and teachers actionable data to shed light on individual student learning loss and growth. Nearly half of Virginia school divisions have access to the platform, and the rest will join in the next two months. The Virginia Department of Education is training more than 800 school division staff members to access, navigate, understand and ultimately use the platform's information to best meet student needs, target remediation efforts, and strategically use division resources.