V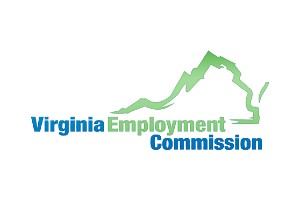 irginia's unemployment rate fell to 2.6 percent in August, a 1 percent decrease from August 2021.
The Commonwealth's unemployment rate remains below the United States rate of 3.7 percent.
However, the labor force participation in Virginia decreased to 63.7 percent in August. Labor force participation is a measure of how many Americans aged 16 and older are employed or actively looking for work.
The largest job loss in Virginia was 2,400 jobs in leisure and hospitality to 410,300 jobs. The second largest was in finance, with 900 jobs eliminated.
According to the Virginia Employment Commission (VEC), initial claims decreased in the latest filing week, ending Sept. 10, to 1,670, the lowest level since mid-July 2022. Leading industry clusters filing initial claims are administrative, support, waste management, retail, health care and social assistance, with more than half of all claims coming from these industries.
Continued weeks claimed was 10,296 for the week ending September 10, a decrease of 75 percent from the same week in 2021 when 40,624 claims were made.
The VEC estimates that the Commonwealth gained 118,100 jobs, a 3 percent increase, between August 2021 and August 2022. Compared to August 2021, 10 of 11 major industries experienced employment growth. Total nonfarm employment is available for 10 metropolitan areas, and six experienced employment gains from July 2022. The largest increase was in Virginia Beach, Norfolk and Newport News, followed by Northern Virginia. The third largest was more than 300 jobs in Staunton and Waynesboro.
From August 2021 to August 2022, nonfarm employment increased in all 10 metropolitan areas, according to the VEC. The largest job growth was in Northern Virginia, the second in Virginia Beach, Norfolk and Newport News, followed by the third in Richmond. Charlottesville, Staunton and Waynesboro each gained more than 2,000 jobs in the last year.
In the United States, initial claims for the week ending September 10 were 213,000, 5,000 less than the previous week. In the same week in 2021, 265,902 Americans claimed unemployment benefits.