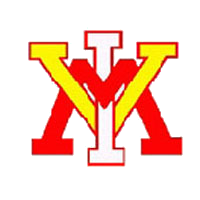 A furious run for the Virginia Military Institute that cut the Hokies lead to single digits with two and a half minutes in the second half came up short as VMI fell to in-state foe Virginia Tech 87-74 at Cassell Coliseum in non-conference basketball action Monday night.
VMI (5-7) got two three pointers and three free throws during a late run, including treys from Tim Marshall and Craig Hinton while Brian Brown canned two free throws. Marshall hit a free throw with 5:51 left to spark the run that last just over two minutes.
A three pointer from Marshall with 3:16 to play cut the Virginia Tech (7-4) lead to 10 and after a Justin Bibbs free throw, QJ Peterson hit a jumper to pull VMI within nine with 2:33 to go. But VMI was forced to foul late in the game, allowing the Hokies to hit four straight free throws to seal the win.
VMI, which competed in the Southern Conference with Virginia Tech from 1921 to 1965, struggled in the first half to score with no players in double digits. But the Keydets bounced back in the second half to out-score the Hokies 47-36.
The Keydets were led by three players in double figures, paced by Marshall and his 18 points. Marshall went six-of-15 from the floor, including five three pointers. Peterson dropped in 14 points but failed to convert any of his six three-point efforts while going four-of-18 from the field. Brown was the third Keydet with double digits as he poured in 10 on a three-of-nine evening including two three pointers on five chances.
As a team, VMI went 32.9 percent from the field, bolstered by a 38.1 percent shooting effort (16-42) in the second half. The nation's top three-point shooting team went 25.6 percent from the field, hitting 10 of its 39 chances.
The Hokies, who played their second game in three days after topping The Citadel 64-61 on Saturday, put five players in double digits with Bibbs putting up a game-high 20. Devin Wilson scored 16 points for Virginia Tech while Jalen Hudson had 12. Adam Smith and Ahmed Hill notched 10 points apiece.
Despite a disparity in height, Virginia Tech only out-rebounded VMI by four, coming down with 44 while snagged 40. The Keydets had 17 offensive rebounds which helped lead to 13 second chance points.
The Hokies used their height in the paint, scoring 50 of their 87 points down low. Virginia Tech also capitalized on VMI's miscues, scoring 23 points on 15 VMI turnovers, 11 of which came in the first half.
Phillip Anglade was VMI's top rebound getter with nine, including six on offense. Anglade led VMI's defensive efforts as well, coming up with six blocks, tying his season high. Peterson snared eight rebounds for the Keydets, including seven on the defensive end.
Virginia Tech's Shane Henry was the game's top rebounder, pulling down 13 rebounds, with nine on defense. Hill was the Hokies' second-leading rebounder with six while Bibbs and Joey van Zegeren had four each.
As a team, Virginia Tech shot 53.2 percent from the field, including 66.7 percent in the first half. VMI's second half defense held the Hokies to a manageable 40.6 percent (13-32) in the back half.
Virginia Tech took advantage of VMI's nine-day stretch between contests, opening the game on an 18-4 run in just the first six-plus minutes. During that stretch, the Keydets had trouble from the field, going on a six-minute stretch without a field goal after Marshall's first basket of the game.
Nearing the midway point of the first stanza, VMI cut the Hokies' lead in the 132rd meeting between the programs to just nine, 24-15. But Virginia Tech limited the Keydets, who lead the NCAA in three-pointers made per game (12.9), to just two in the first 20 minutes of action.
The Hokies managed 16 fast-break points in the opening half while scoring 32 points in the point. Anglade led VMI's defensive efforts in the first half with three blocks, with teammate Jarid Watson added a rejection of his own.
Offensively, VMI struggled from the field in the first half, hitting just a quarter of its shots (7-28). The Keydets did not have a player with double-digit points in the first 20 minutes as Peterson paced VMI with six. Marshall and Eleby dropped in five each as well.
Virginia Tech had two players in double digits in the first half as Wilson led the game with 11 and Hudson had 10. The Hokies were efficient offensively, scoring 20 of their 30 field goal attempts, while taking just six shots from beyond the arc, canning three.
The Keydets continue their road warrior ways on Dec. 30 as VMI takes on George Washington University at 7 p.m. at the Colonials' Charles E. Smith Center in Washington, D.C.
QUOTES – VMI Head Coach Duggar Baucom
"I didn't think we could have a worse half than Navy but we did in the first half tonight with our effort coming out of the gate and Buzz had his guys ready. It's a credit to what a good coach he is."
"We couldn't have been less active than what we were in the first half tonight. In the second half we showed who we are and what we can be. I think we learned a lot as a team tonight."
"We just did not answer the bell early on."