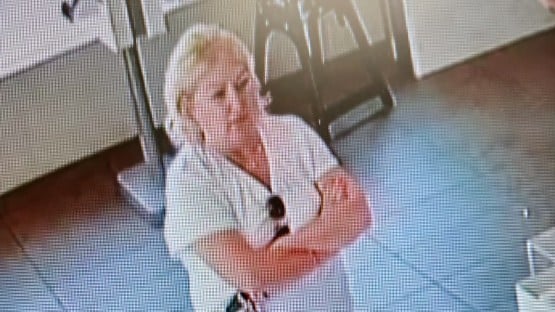 Virginia State Police is seeking the public's help with a hit-and-run crash involving two pedestrians that occurred Saturday in Clarke County.
At 10:45 a.m., Trooper S. Stinnett responded to a crash that occurred in the parking lot of a McDonald's at the intersection of Route 340 and Route 50. A maroon or red-colored SUV was backing out of a parking spot when it struck two pedestrians. The SUV then fled the scene in an unknown direction.
The driver of the hit-and-run vehicle is believed to be an adult female with blonde or light-colored hair. She was last seen wearing blue jeans and a white or light-colored shirt. She was operating a maroon or red-colored SUV of unknown make and model. The SUV may have damage on the driver-side rear of the vehicle.
The pedestrians, a 42-year-old female and a 2-year-old male, suffered minor injuries and were treated at the scene.
Please call 540-662-3313 or #77 from a cell phone or email [email protected] if you have any information related to this incident or about the maroon SUV or its driver.
The crash remains under investigation.