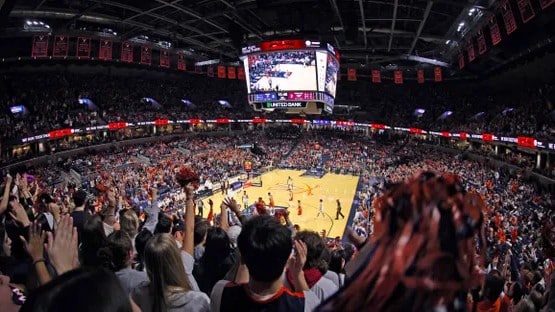 The pollsters were kind to Virginia after the 0-2 week last week, dropping the Cavaliers to 12th in the coaches poll and 13th in the AP poll.
The polls are a lot nicer to the 'Hoos (21-6, 13-5 ACC) than the computers.
Virginia dropped to 28th in the NET after its back-to-back losses to Boston College and North Carolina.
KenPom.com has UVA all the way down at 38th. Jeff Sagarin has the team at 37th.
Bart Torvik ranks the Cavaliers 35th.
Virginia is also 25th in the ESPN Basketball Power Index, 22nd in EvanMiya.com.
The latest RPI has UVA 14th, so, there's that.
Big week coming up – Clemson (21-8, 13-5 ACC) on Tuesday, and Louisville (4-25, 2-16 ACC) on Saturday for Senior Day.