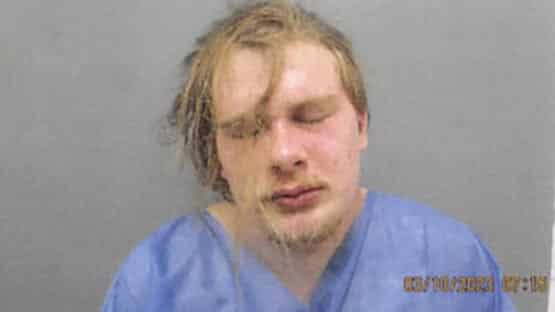 A Rappahannock County man is being held at the Culpeper County Jail without bond for allegedly distributing illegal narcotics.
Keith D. Robinson II, 20, was arrested by the Blue Ridge Narcotics and Gang Task Force following a search warrant executed at a residence in Culpeper.
The arrest was the result of a two-month long investigation into the distribution of illegal narcotics in Rappahannock and Culpeper counties.
On March 9, members of the Blue Ridge Narcotics and Gang Task Force obtained a search warrant for a residence located along Nancy B Williams Drive in Culpeper County.
During a search of the residence, approximately 27 grams of powder cocaine, 13 grams of methamphetamine, 13 grams of crack cocaine, 13 grams of fentanyl, prescription pills, $3,163 in currency and a vehicle were seized. The drugs have an approximate street value of $7,900.
Robinson was charged with five felony counts of distribution of a schedule I/II drug.
Robinson was transported to the Culpeper County Jail where he is being held without bond.