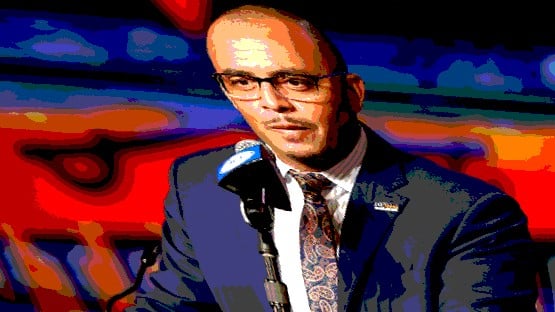 I just let myself, for the first time in several months, scan the message board at a certain UVA sports fan website that I was thisclose to buying last year, and, you know, funny thing.
The critical commentary that I've had about the direction of the football program that made me the bad guy to the diehards is now apparently mainstream.
Post after post there, and then on social media, wow, just, wow.
Even the people with pitchforks who were threatening violence against me a couple of weeks ago are now like, Maybe it's time for a change.
I'll say here, it's easy to be critical when your team falls to 0-5 with another snatch defeat from the jaws of victory-type performance.
It doesn't make me feel any better to be in position to say, Told ya so.
I'm as much a fan as any of the rest of you are.
My Fridays and Saturdays are a lot more fun when the good guys win, same as yours.
Today's 27-24 loss at Boston College felt, for a little while, like win #1.
The guys were up 21-7 at halftime after a Hail Mary TD pass on the final play of the second quarter.
It was starting to feel like, I dunno, fate.
The second half felt like the last 12:06 of the loss to JMU in Week 2.
Insert joke about players being on their phones in the locker room here, right?
BC, which was outgained 274-120 in the first half, and was lucky that it was only 21-7 at the break, utterly dominated the final 30 minutes.
The Eagles ran the ball 33 times for 162 yards.
Virginia could only manage 39 yards of total offense, three (three!) first downs.
Boston College lost two fumbles in the fourth quarter, one at the UVA 47, the other at the BC 39.
UVA got a grand total of three points off the two fumbles.
Tony Muskett, in his first start since going down to injury in the fourth quarter of the 49-13 loss to Tennessee in Week 1, put up good counting numbers – 22-of-34, 247 yards, three TDs, one INT – but was he any better than the true freshman, Anthony Colandrea, who averaged 303.8 yards through the air in three starts in his place?
I dunno, maybe marginally.
The O line is still god-awful – giving up five sacks and seven QB hurries, being assessed for five penalties, and blocking, if you can call it that, for a run game that gained all of 95 sack-adjusted yards on the ground.
The D line got nothing on the BC front – no sacks, three QB hurries, and the Eagles ran for 203 yards.
Getting dominated at the line of scrimmage like that is how you win the turnover battle 4-1 and still lose.
Tony Elliott is now 3-12 since taking over.
He ran off the bulk of Bronco Mendenhall's guys, said he was going to prioritize recruiting Virginia, which hasn't worked out – his 2023 recruiting class ranked 13th in the ACC, and his 2024 class is 13th in the ACC and not showing any signs of making any moves from where it is now.
His offensive coordinator, Des Kitchings, inherited an offense that had averaged 515.9 yards per game in 2021, took that and averaged 344.1 yards a game last year, and has taken a step back even from there this year, averaging 330.6 yards per.
The special-teams coordinator, Keith Gaither, was lucky to keep his job after his units ranked in the bottom 10 percent nationally last year.
They're marginally better, but still in the bottom 10 percent nationally this year.
The bad news: we haven't hit rock bottom yet.
Next week, Virginia hosts William & Mary, which came into today ranked fifth nationally in FCS, but was upset, 14-6, at Elon.
The Tribe, whose coach might be familiar – you certainly remember Mike London – ran for 307 yards in the loss today.
Keep that in mind after what you saw Boston College do on the ground today.
The loss to Elon puts pressure on W&M, which was 11-2 and an FCS quarterfinal team a year ago, to get back on track toward another playoff push.
And you know that London is jonesing for a win in Charlottesville, given everything.
No offense here to Bill, Mary or Mike, but a loss next week might be rock bottom for Tony Elliott.
He can't afford to be 0-6 with losses to JMU and William & Mary before the leaves change colors.
For that matter, Carla Williams, the AD who pushed Mendenhall out to hire him, can't afford for Elliott to be 0-6 midway through Year 2.
This will be the biggest Virginia-William & Mary game since the season opener in 2009.
You remember that one: W&M beat the 'Hoos, 26-14, and that season ended with Al Groh reading a poem on his way out the door.
Is it weird that I find myself missing Al Groh?