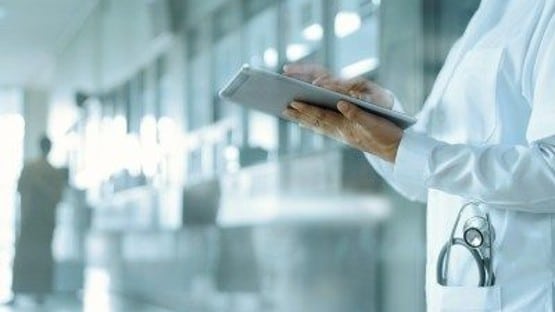 The pediatric pulmonary clinic at UVA Children's Hospital manages nearly 300 ongoing cases of children with significant heart or lung disease, or other types of genetic or neuromuscular diseases, such that the children can't breathe on their own, who need around-the-clock care.
The challenge for these children, their parents and their healthcare providers is acute – because these kids literally can only breathe, and thus, live, because there is a machine that helps them and supports their breathing.
The goal at the UVA Children's Hospital pediatric pulmonary clinic is to get these children well enough to be able to leave the hospital setting and go home with their families, the idea there being, these children "need more than just to be fed," said Michael O'Brien, a respiratory therapist who is the Pediatric Home Ventilator Program Coordinator at UVA Children's Hospital.
"They need to be surrounded in a network of family and community so that they can develop to their maximum potential. And that comes from social interactions, and from strong social relationships, that so much child development is predicated on. And although healthcare providers love their role, and they love their patients, we're not the same as a family. We're no substitute for the type of care that a child needs to develop, and all those other ways that are important," O'Brien said.
Being able to go home doesn't mean these kids are out of the woods, not by a long shot.
For some, there can be a need for intensive at-home medical care for two to three years; for others, the need is there for the rest of their lives.
This care, as you can guess, is expensive.
"The monthly bill for one of my pediatric patients with a breathing tube and a ventilator is $12,000 a month. And that's paid for by Medicaid waivers. And thank goodness, because I can't even think of an affluent family who would be able to afford a $12,000 medical bill every month," O'Brien said.
And it's not just that the care is expensive
The problem for families with children who need this kind of intensive at-home medical care isn't just the cost; for many, it's having basic access to pediatric homecare providers, who outfit patients' homes with feeding tubes, ventilators, food and other resources, and train parents on how to provide this care for their children.
"The families receive a fair amount of education for managing, and then when they are discharged home, they continue to require a network of healthcare providers to continue that therapy delivery," O'Brien said. "There's support inside the hospital, from physicians and other clinicians, like myself, but there's also support outside the hospital. And this is where home health companies, or durable medical equipment supply companies, as they're frequently called, come into play."
There's only one pediatric-only homecare provider left in Virginia – Thrive Skilled Pediatric Care, a company founded in 2016 that provides services including private duty nursing, therapies, home medical equipment and nutrition to children in 10 states.
And even Thrive Skilled Pediatric Care is under pressure to continue offering its services in Virginia, given the state's low Medicaid reimbursement rates, which, to cite one example, are as much as 88 percent below the national reimbursement rate for medically prescribed infant formula.
And the Virginia Medicaid reimbursement rates don't even cover the purchase price of many other items prescribed by doctors for pediatric patients with significant needs. And companies like Thrive Skilled Pediatric Care that provide the services can't get reimbursed for freight expenses or the supply company's operating cost to process the orders, train families how to use the equipment and supplies, and service life-sustaining equipment such as ventilators.
The at-home providers are actually being squeezed from two directions – the flat reimbursements from the state for medical supplies, and the lack of incentive for new respiratory therapists and nurses to enter into that particular healthcare domain.
Hospitals like UVA Children's were already facing shortages of healthcare workers before the pandemic, which has only exacerbated the problem, O'Brien said.
"There has been a shortage of new respiratory therapists enrolling in respiratory therapy school, and there's also been what we expect to happen in the next 10 to 20 years is a retirement of our current generation, our current workforce. The pandemic just accelerated all that. And because the pandemic was a respiratory illness, which greatly increased the demand for respiratory services, it just put a greater strain on our current workforce," O'Brien said.
Difficult decisions for families
The need for at-home healthcare worker assistance is most crucial when a child is first discharged.
"That's when the visits will be most frequent," O'Brien said. "The home health respiratory therapist and nurse will follow a patient home from the hospital, and then they will have weekly check-ins, at least weekly check-ins for the first month, and then any additional check-ins as needed. And then after the first month, they'll go to a monthly visit schedule."
Since the start of the pandemic three years ago, the monthly visits have not been consistent, O'Brien said, "and some families have reported several months in between visits."
The shortage of pediatric homecare providers is forcing some families to make the difficult decision to place their children into skilled nursing facilities or medical foster care.
"So long as there's this imbalance in healthcare reimbursement rates, and so long as the health as the companies that provide the supplies are struggling to just break even with everything, then we actually risk burdening healthcare systems even more," O'Brien said. "If we can't provide the healthcare that these patients need to keep them healthy at home, they're going to end up inside the hospital. And for these patients that have very complex chronic conditions, it's harder to leave the hospital, it's harder to get back to a new normal, or even to establish a new normal, anytime they get sick."
Advocates for these children with complex medical needs and their families are hoping the Virginia General Assembly will take up the cause in the 2023 state legislative session.
A budget amendment is in front of legislators requesting the Department of Medical Assistance Services to increase reimbursement rates for at-home medical care products, including feeding tube-related products and supplies.
This would give the providers a fighting chance to be able to address wages for their at-home workers, who are as essential, if not more so, than the supplies.
"Healthcare workers find meaning in their job. That's why they stay inside of it. Healthcare workers that are still working after three years and going on of the pandemic are there for reasons other than, well, the typical ones, for self-gain or self-good. We can only do our jobs, though, if the if we have the resources to do so," O'Brien said. "And here, I'm not just talking about medical equipment. I'm talking about other colleagues, too. Sure. Yes, healthcare in the US, as fragmented as it is, only happens because it's delivered as a team. And right now, there are some members of our team that are questioning how much longer they can continue to go on. Just because there are fewer and fewer people to do the work. And the work becomes that much harder."