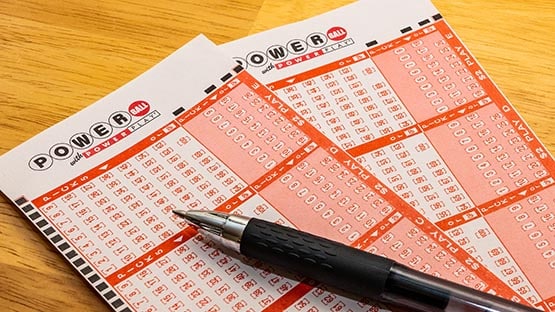 The Powerball jackpot has reached an estimated $1.04 billion for Monday night's drawing after no one in Virginia or elsewhere matched all six numbers on Saturday night.
If one ticket matches all six numbers Monday night, the winner will have a choice: either the full amount in annual payments over 30 years before taxes, or a one-time cash option of approximately $478 million before taxes.
The six numbers drawn Saturday night were white balls 19, 30, 37, 44, 46 and red Powerball 22. The Power Play multiplier was 2X.
In last night's drawing, a total of 67,454 Powerball tickets bought in Virginia won prizes ranging from $4 to $200.
In 2023, Powerball players in Virginia have won:
A $161 million jackpot
Three $1 million prizes
One $300,000 prize
One $200,000 prize
Seven $150,000 prizes
12 $100,000 prizes
The $1.04 billion estimated prize ranks as the game's second-largest jackpot this year and the fourth-largest jackpot in the history of the game.
Powerball tickets are $2 per play.
Tickets are sold in 45 states, the District of Columbia, Puerto Rico and the U.S. Virgin Islands.
More than half of all proceeds from the sale of a Powerball ticket remain in the jurisdiction where the ticket was sold. All Virginia Lottery profits, including those from the sale of Powerball tickets, go to K-12 education in Virginia. In fiscal year 2023, the lottery raised more than $867 million for K-12 education, making up approximately 10 percent of Virginia's total K-12 school budget.
So far in this jackpot run, as the jackpot has grown through 30 drawings, the profit from Powerball tickets sold in Virginia has generated an estimated $17.2 million for K-12 public education in Virginia.
The Powerball jackpot was last won on July 19, when a ticket in California matched all five white balls and the red Powerball to win a $1.08 billion jackpot.
Powerball drawings are held every Monday, Wednesday and Saturday at 10:59 p.m.
The overall odds of winning a prize are 1 in 24.9. The odds of winning the jackpot are 1 in 292.2 million.