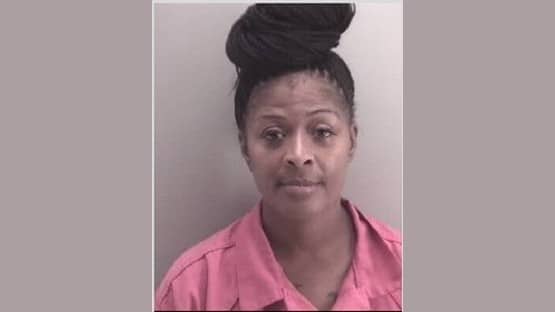 The owner of a Richmond-based tow company, accused of stealing 16 vehicles in Virginia, surrendered to the Richmond Police Department on Thursday.
Sherral Crawley, 42, of Chesterfield, was wanted for fraud of motor vehicle thefts via a tow company, No Limit Towing.
Crawley surrendered without incident to the Richmond Justice Center, according to the RPD.
In addition to theft, she has also been charged with obtaining money by false pretenses.
On Friday, August 11, the Richmond Police Department and agents from the Virginia Department of Motor Vehicles served a search warrant on No Limit Towing and Recovery, located at 4505 Richmond Highway in Richmond, as a result of an investigation dating back to December 2022.
A press conference was held following the search alerting the public to the investigation and attempts to locate Crawley.
"This investigation is a result of months and months of research, interviews, meticulous follow-up by detectives and collaboration and work by our partner, DMV, that brings an end to this criminal behavior," said Chief Rick Edwards. "I commend the RPD officers and detectives whose dedicated work resulted in these charges."
Since the news conference, several additional victims have come forward reporting similar thefts regarding towing companies.
If you or someone you know believes you have been a victim of vehicle theft by a towing company, please call the Richmond Police Department at (804) 646-1144.