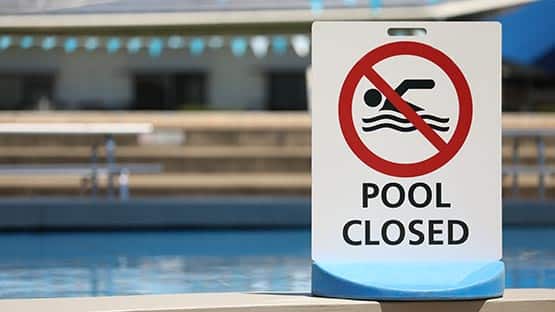 The Grand Caverns pool in the Town of Grottoes is closing permanently after a vote by the Town Council in February.
The pool is more than 50 years old – and has been in need of a major renovation since the town inherited it in 2010.
The pool has leaked 9.4 million gallons of water since 2016. Despite many efforts to repair it, the pool continues to have more leaks.
"Because of this substantial water loss, we hired a firm to conduct a geotechnical study as well as an engineering firm to evaluate the pool's structural integrity," said Grottoes Mayor Jo Plaster.
The repair of the leakage in the expansion joint couldn't be made until September 2023.
Staffing was also an issue, Plaster said, exacerbated by the closure due to COVID-19.
With staffing issues and the repairs delayed, there were no plans for a 2023 pool season.
Plaster said a new pool in Grottoes is possible in the future.
"There has been no final decisions on a new pool and the location thereof," said Plaster. "There is not a deadline set at this time for demolition either.
"That is not to say, that we would not like to provide this amenity in the future. However, we must have the revenue to do so."