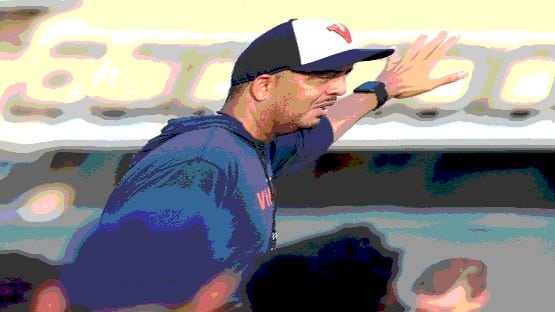 "Coach's Corner with Tony Elliott" is back on Tuesday at BJ's Restaurant & Brewhouse in Charlottesville.
The weekly radio show is set to air from 7-8 p.m. ET.
Hosted by John Freeman, the Voice of the Cavaliers, the second show of the season will feature UVA football Tony Elliott and linebacker Josh Ahern.
Fans are encouraged to come to BJ's Restaurant and Brewhouse to watch and interact with the show. BJ's full menu will be available, including the world-famous Pizookie, the official dessert of UVA Athletics.
Ticket and merchandise giveaways will occur during each show and fans will have an opportunity to have items signed by Coach Elliott.
There are a number of ways for fans to listen to and interact with the program. Radio affiliates across the Virginia Sports Radio Network are scheduled broadcast the show.
Free online audio is also available at VirginiaSports.com and through the Virginia Sports App as well as a live video stream will be available on the @VirginiaCavaliers official Facebook page.
Fans are encouraged to e-mail questions to the show through the home page of the mobile app, by emailing [email protected] / [email protected] or by tweeting @johnfreemanuva.