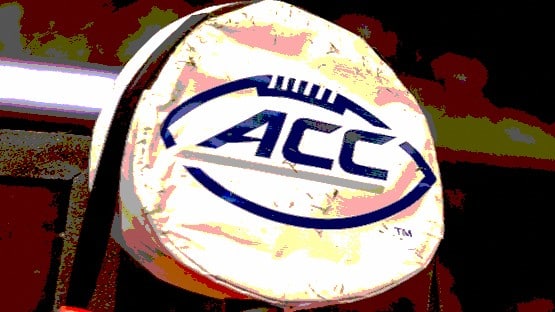 I don't know why I'm emotionally invested in Greensboro being the home of the ACC, but I am.
The news from yesterday about the ACC triumphantly raising the flag at a ceremony in Charlotte marking the Queen City as its new home isn't good news in that respect.
"It is a historical day for the ACC as we are welcomed to the Queen City," ACC Commissioner Jim Phillips said. "This has been a journey over the last 18 months, and we are thrilled to be joining the Charlotte community. We are honored and proud to call Charlotte the home of the ACC."
I have nothing against Charlotte, but it's not home.
The geographic center of the ACC is literally a few miles north of Greensboro, so it made sense that Greensboro was where the league offices were, and most years where the ACC Tournament was held.
But time moves on, right?
We hired a commissioner from the Big Ten, and he's doing a bang-up job, let me tell you.
His new rallying cry from his State of the ACC address at the ACC Kickoff last month, which boiled down to, We're third, got me ready to go to battle.
The great hope this week is that the ACC expands all the way to the West Coast to add Stanford and Cal.
We're way, way, way past the days when your teachers would roll the TV in the room Friday afternoon so we could watch the first-round games.
With 18 teams, they're going to have to start the tournament in February to get it done before the NCAA Tournament.
I'm looking forward to Phillips moving the ACC Tournament one year soon out to Vegas, because you know he's jonesing to do that.
I've had people telling me, when I write about the obviously inevitable demise of the ACC, and it's coming, folks, that I shouldn't be so flip, that I'll miss it when it's gone.
Let me let you in on a little secret: the ACC that we knew and loved ain't been with us for a while now.