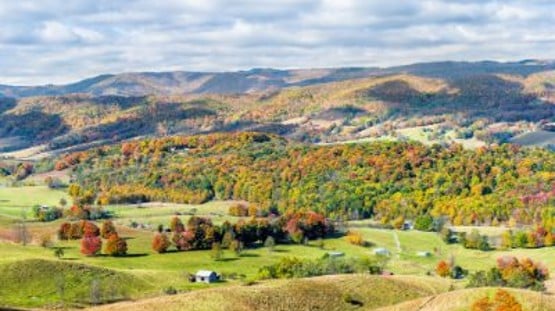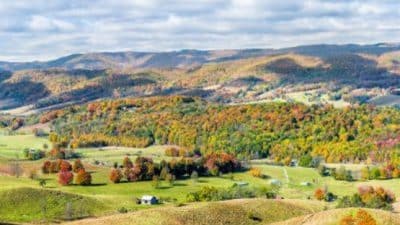 Maple syrup lovers will unite next month for the 63rd Highland County Maple Festival.
Take a step back in time with a cultural and culinary adventure March 11-12 and 18-19.
Virginia's least populous county, Highland County draws thousands of visitors each year to celebrate the "opening" of the trees and observe the process of making pure maple syrup.
The festival, which began in 1959, provides free "sugar camp" tours on both Saturdays and Sundays.
Local civic clubs and organizations sell fresh maple doughnuts, pancake and buckwheat cake meals with sausage and gravy, trout sandwiches, pork rinds, funnel cakes and just about anything maple-flavored! This year, more food vendors have been added on North Water Street and Main Street in Monterey to offer additional options for visitors.
More than 100 juried arts and crafts vendors will share their one-of-a-kind treasures, tasty treats and special gifts in Monterey and McDowell. Admission to vendors at the Highland County Public School Gyms and The Highland Center is $5 purchased onsite (children 12 and under are free), and payment includes a collectible maple leaf keychain that provides access to the Highland Center from 10 a.m. to 2 p.m.
Live shows will be available each day.
Coordinated by the Highland County Chamber of Commerce and made possible with the help of volunteers and organizations, the festival was designated a "Local Legacy" in 1999 by the Library of Congress. Virginia's governor signed a bill into law in 2014 designating the festival as the "official maple festival of Virginia." Other awards include: Best Unique Festival in the Best of the Blue Ridge 2023 Reader's Choice Awards from Blue Ridge Outdoors Magazine and 2022's first-place place winner for best Festival of the Shenandoah Valley Region in the 11th annual Best of Virginia issue from Virginia Living. In 2022, an economic impact study by Virginia Tech and Future Generations University revealed that the festival generated between $1.36 and $2.02 million in direct spending in Highland County.
The festival is Saturdays from 9 a.m. to 5 p.m. and Sundays 9 a.m. to 4 p.m.