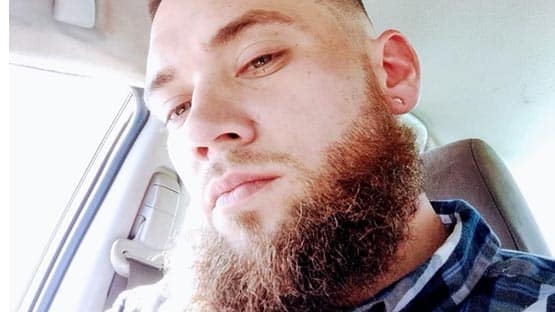 Update: Saturday, 9:49 a.m. James Lee Huffman was arrested early this morning by the Augusta County Sheriff's Office without incident, according to the Waynesboro Police Department.
Huffman is being held without bond at Middle River Regional Jail.
Original story posted on 9/15 at 9:31 p.m.
A suspect in a shooting in Waynesboro is wanted by police and considered armed and potentially dangerous.
On Wednesday, James Lee Huffman, 28, from Waynesboro, allegedly fired several shots in the direction of an adult victim. There was no reported physical injury, however, there was damage to a building at the scene. The shooting took place just before 7 p.m. in the 700 block of 2nd Street, according to the Waynesboro Police Department.
Huffman is currently wanted for the following alleged offenses stemming from the incident:
18.2-53.1 (F) – Use or attempt to use, or display in a threatening manner a firearm while committing or attempting to commit aggravated malicious wounding.
18.2-308.2 (F) – Knowingly and Intentionally possess or transport a firearm after having been convicted of a violent felony.
18.2-26/18.2-51.2 (F) – Attempt to maliciously shoot, stab, cut, or wound with intent to maim, disfigure, disable, or kill.
The investigation is on-going, but the incident appears to be an isolated incident arising from an underlying matter and not made toward the general public.
If anyone has information concerning the investigation or the location of Huffman, call the Waynesboro Police Department at (540) 942-6675 or Crimestoppers at (800) 322-2017. Callers may remain anonymous.