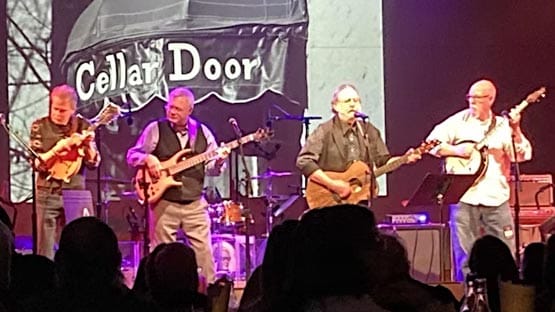 Arts Incarnate in Harrisonburg in collaboration with The Tuning Fork and Cross Keys Studios presents the Appalachian folk group, Hickory Wind, for a St. Paddy's Day concert on March 18 at 7 p.m.
Founding members of Hickory Wind include Sam Morgan, Bob Shank, Mark Walbridge and Glen McCarthy.
Hickory Wind's fusion of various traditional musical forms over layered with rock rhythms and fills got them all the way to opening for some of the best-known acts of their day, including Jackson Brown, The Chieftains, Vassar Clements, Judy Collins, Emmy Lou Harris, John Hartford, the Nitty Gritty Dirt Band, John Prine, Pure Prairie League, Bonnie Raitt, Steely Dan and Robin Williamson.
As Flying Fish recording artists, they toured 30 American states and 20 countries in Europe, Africa and
Tickets range from $10 to $28 and are available online.
Arts Incarnate is located at 75 N. Mason St. in Harrisonburg.