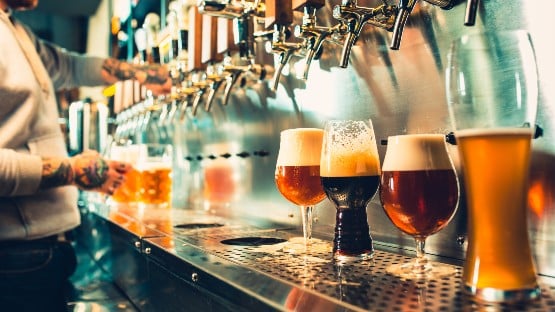 The Silver Spring, Md.,-based Silver Branch Brewing Company is investing $3 million to open a second location in Fauquier County.
The company announced Monday that it will establish the new operation at the former Wort Hog facility in Warrenton in a project that will create 38 jobs.
The brewery, founded by Christian Layke and Brett Robison in 2019, brews and serves beer inspired by European and American beer traditions.
"We are excited to join Virginia's vibrant craft beer community," Layke said. "I grew up in Vienna, and my co-founder, Brett, is from Great Falls, so bringing our beer into the Commonwealth is a lifelong ambition. For us, beer is more than a liquid, it's a welcoming social experience we call Gemütlichkeit (German for comfort), and it's essential to our ethos. We look forward to welcoming Virginians into our new tasting room in Old Town Warrenton; but first, we are seeking enthusiastic beer lovers from Fauquier and surrounding counties to join our team."