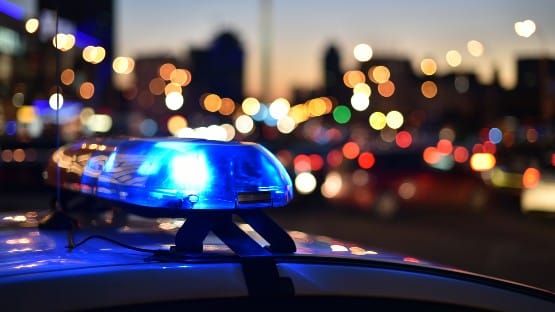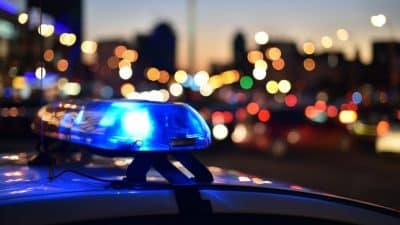 Last week, Augusta County Board of Supervisor Scott Seaton testified before the U.S. Senate in support of a bill to create liability when alcohol is sold to an impaired underage customer.
Senate Bill 1113, introduced by Sen. Emmett Hanger, was combined with Sen. Mark Obenshain's SB 1226, creating liability when alcohol is sold to an underage individual.
"I'm asking you to save lives and pass civil liability dram shop legislation," Seaton said to the Senate last Wednesday. He showed members of the Senate a photograph of his wife, Anne, with family, as well as a photo of himself with their son-in-law, daughter and grandson in which Anne is absent from the photo.
On April 23, 2021, Anne Seaton, co-founder of the Republican Woman's Club, was driving home through the intersection of Lew DeWitt Boulevard and West Main Street in Waynesboro when her vehicle was struck by Hyundai traveling eastbound on Main Street.
Both vehicles ended up in the parking lot of CVS. The 21-year-old driver of the Hyundai, Sean B. Webster of Chesapeake was uninjured. Anne Seaton was pronounced dead at the scene by Augusta County Sheriff's deputies. Webster was arrested at the scene for suspicion of misdemeanor driving under the influence and was charged by Virginia State Police for a previous incident of hit-and-run in Augusta County the same night.
Scott Seaton told the Senate that the legislation can stop drunk-driving deaths in Virginia and unburden the Commonwealth with drunk driving-related expenses.
Anne Seaton was 49 years old, the mother of four children and had been married for 29 years. The day before her death, she and Scott Seaton learned they would be grandparents.
According to Scott Seaton, Webster was served four drinks at a local business, dropped his coworkers off at a local hotel, returned to the same business and was served four more drinks, but drank three of them. Seaton said when Webster, who was driving without a license, was arrested his blood alcohol level was .230.
Drunk drivers kill or injure parents leaving the other parent to carry the family's economic responsibilities.
"The pub doesn't lose its license," Seaton said.
The legislation is supported by Mothers Against Drunk Driving. Seaton said 43 states have passed similar legislation.
"Please honor Anne," Seaton said, "and vote for the legislation. Most people think we have it already. Do we really want to be the last state to adopt this life-saving legislation?"
Obenshain said the legislation does not leave the door open for any liability against a business selling alcohol to an underage individual who is already intoxicated and who later kills or injures someone while driving drunk. The liability must be proven "by clear and convincing evidence."
"This bill is misguided and would have nothing to do with the situation that Dr. Seaton's wife encountered," said Tom Lisk of the Virginia Restaurant, Lodging, Travel Association. "This bill does not do anything to prevent drunk driving. It seeks accountability." The bill seeks accountability of restaurants, convenience stores and grocery stores, not wedding venues or wineries. "You're going after a fraction of the problem with this bill."
Current law provides incentives for businesses to prohibit the sale of alcohol to underage individuals. The Virginia Retail Federation and the Virginia Food Industry Association also oppose the legislation.
Obenshain said that losing a driver's license is not a minor inconvenience, but businesses are selling alcohol to underage individuals and people are dying when the underage drink and drive.
"This is a small step in the right direction," Obenshain said.
The Senate voted 12-3 to refer the legislation to the Committee on the Judiciary.