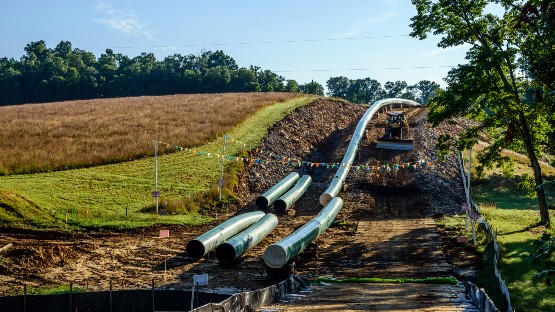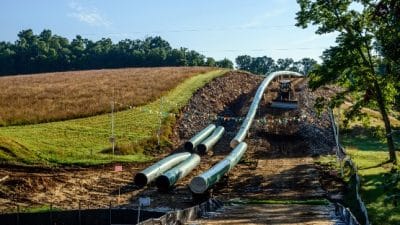 The U.S. Senate voted 63-36 late Thursday to approve the Kevin McCarthy-Joe Biden debt-ceiling deal, including a controversial provision that would greenlight the controversial Mountain Valley Pipeline.
The deal includes a provision that would approve the required permitting needed for the 303-mile pipeline that is to stretch from West Virginia through Virginia into North Carolina and would help developers avoid lawsuits challenging the project.
That language was inserted by the Biden administration side of the deal to appease West Virginia Democratic Sen. Joe Manchin, despite strenuous opposition from Virginia Democrats in the House and the Senate.
Sen. Tim Kaine submitted an amendment to remove the bill on Thursday, but it failed by a 69-30 vote.
Kaine and Sen. Mark Warner both voted for the debt-ceiling deal after the failure of Kaine's amendment, but both made clear that they think this part of the deal stinks to high heaven.
"I am deeply troubled by the unprecedented provision to cherry-pick one project and exempt it from the normal judicial and administrative review process that every other energy project has to go through," Kaine said in a statement ahead of the final vote. "Especially when this project takes away Virginians' land, my constituents deserve a fair process. I left it all out on the field in the fight for my amendment to remove this harmful provision. While I am disappointed that my effort fell short, I've pledged to never jeopardize the full faith and credit of the United States, and will thus vote yes on final passage to avoid a catastrophic default."
"Today, we fulfilled a basic responsibility by raising the debt ceiling and avoiding an economic meltdown with catastrophic consequences for individuals and the global economy alike," Warner said. "However, this deal is not perfect. I am disappointed by the inclusion of language pertaining to the Mountain Valley Pipeline, and I believe Congress missed an important opportunity to lower the national debt when they refused to look at revenues and make our tax system a little bit fairer. At the end of the day, I voted in favor of this bill because raising the debt ceiling is the right thing to do for our country and for the millions of Americans who are trying to get out of debt, purchase a home, save for retirement, and so much more."